Most of us don't want a trendy kitchen, we want a classic kitchen.  In this one part of our home where the family connects and feels at ease, we want a timeless, comfortable space that we can enjoy for years.  We feed our families, gather with friends, and make memories in this space.  We want our kitchens to do us proud, to function, look beautiful and stand the test of time.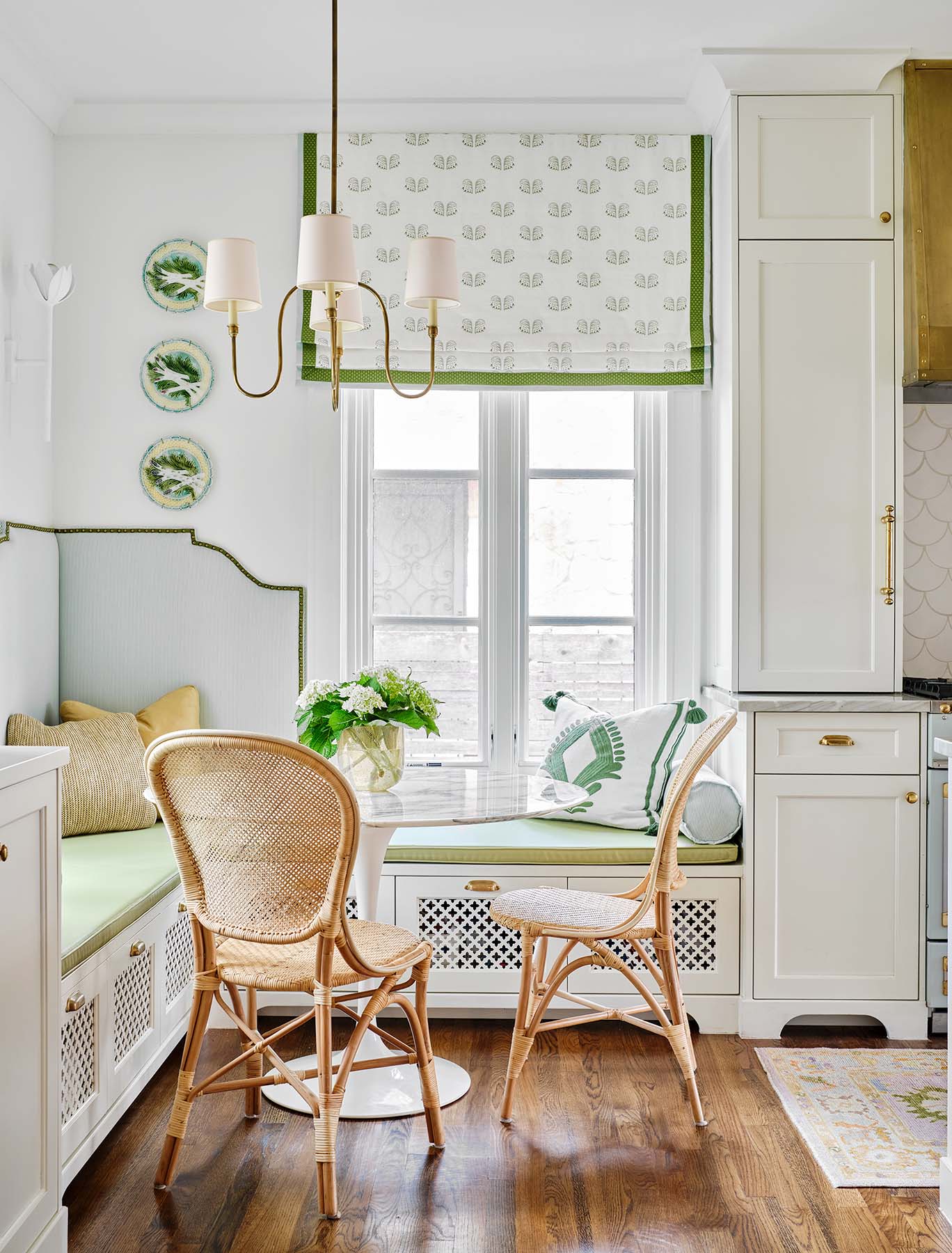 The problem is, there's just too much noise out there, with no clear roadmap to what makes a classic kitchen.  I see dozens of interior design blogs with titles like "what kitchen trends are in for 2023", or "what kitchen trends are out", or "75 timeless kitchen design ideas".   Too often, they contradict each other!  Subway tile is timeless, then it's out, then slab backsplashes are in, next they're trendy or dated.  One well-respected blog said recently that brightly colored cabinets were "out" in 2023, but that same blog featured an article about how brightly colored cabinets were in, just six months earlier.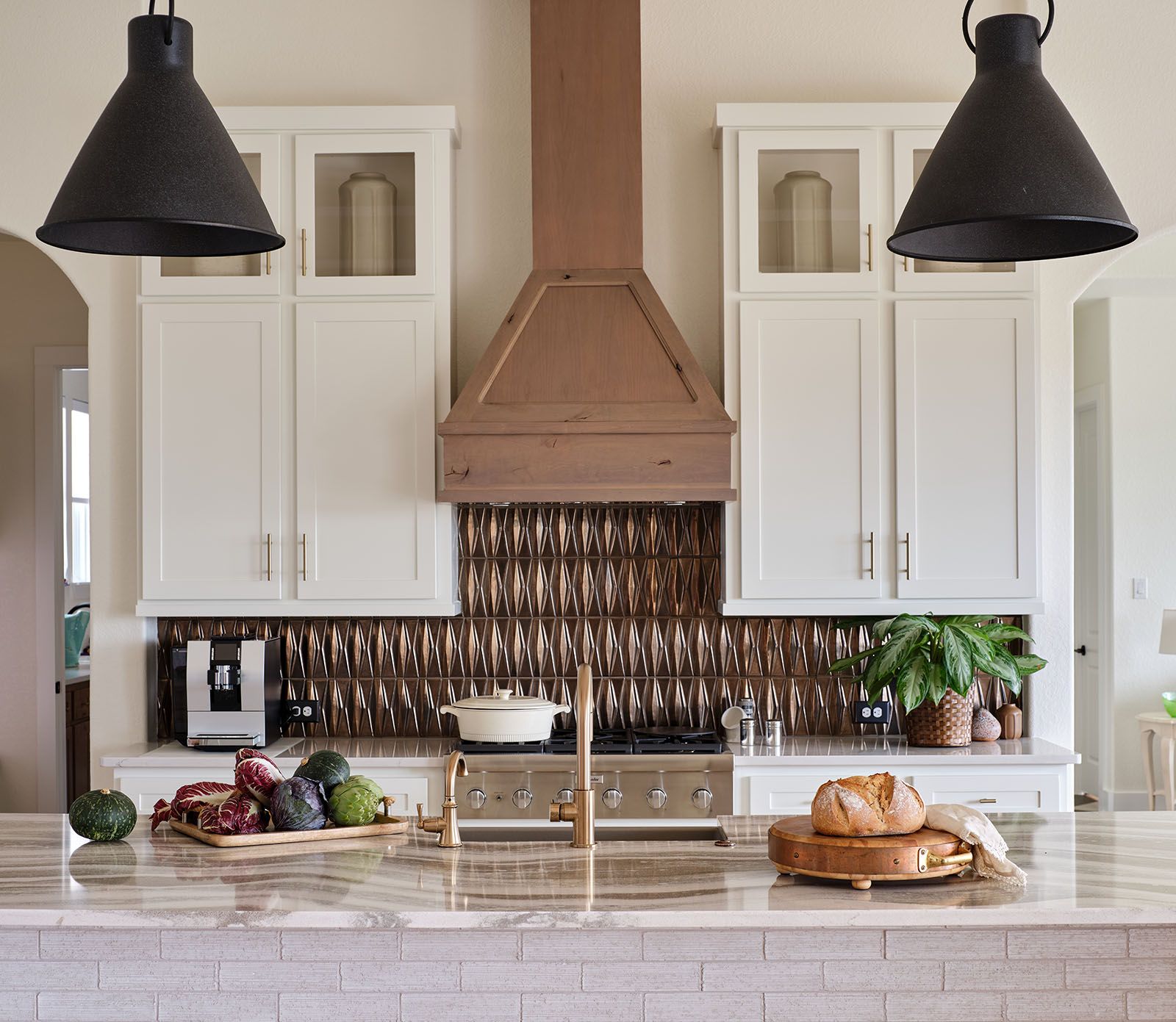 These are some wild swings in design trends, and they're sometimes only a year apart.  Last year's classic kitchen in one blog is outdated today in another.   There's no clear consensus.  I think part of this is because the dominant "neutral color of the decade" trends are over.  We had the brown phase in the 90's, then the white phase, then the gray phase.  We're running out of neutrals!  So it's a design free-for-all, with every blog writer out there trying to be the authority on the latest in kitchen design.  I'm guilty of that myself.  So what's a homeowner to do?
In an effort to cut down on the noise and distill classic kitchen design to its essentials, let's take a look at some commonalities.  And by the way, I'm using "classic kitchen" to mean timelessness and sophistication, regardless of any particular design style.  You can have trendy traditional kitchens, and classic modern ones.
What design elements make a classic kitchen?
1.  A cohesive color palette.
Whether they're bold and bright or muted and monochromatic, sophisticated spaces are harmonious in their use of color.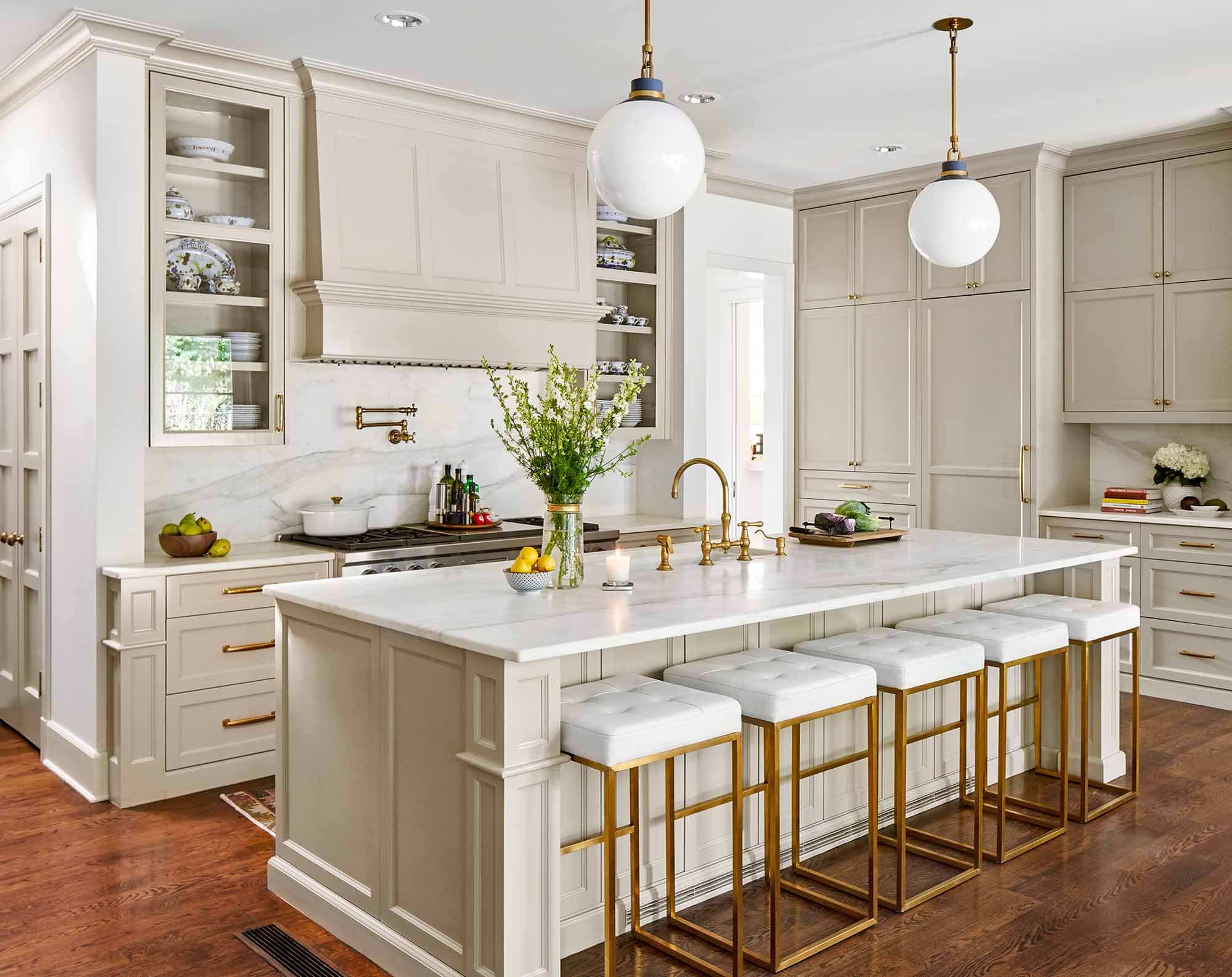 Granted, this could apply to even dated kitchens like the all-brown caves of the 1990's, with dark stained cabinets, travertine backsplashes, and tan painted walls.  The difference is that in a timeless kitchen, even dark colors like brown are balanced with lighter tones, and won't be heavy or claustrophobic.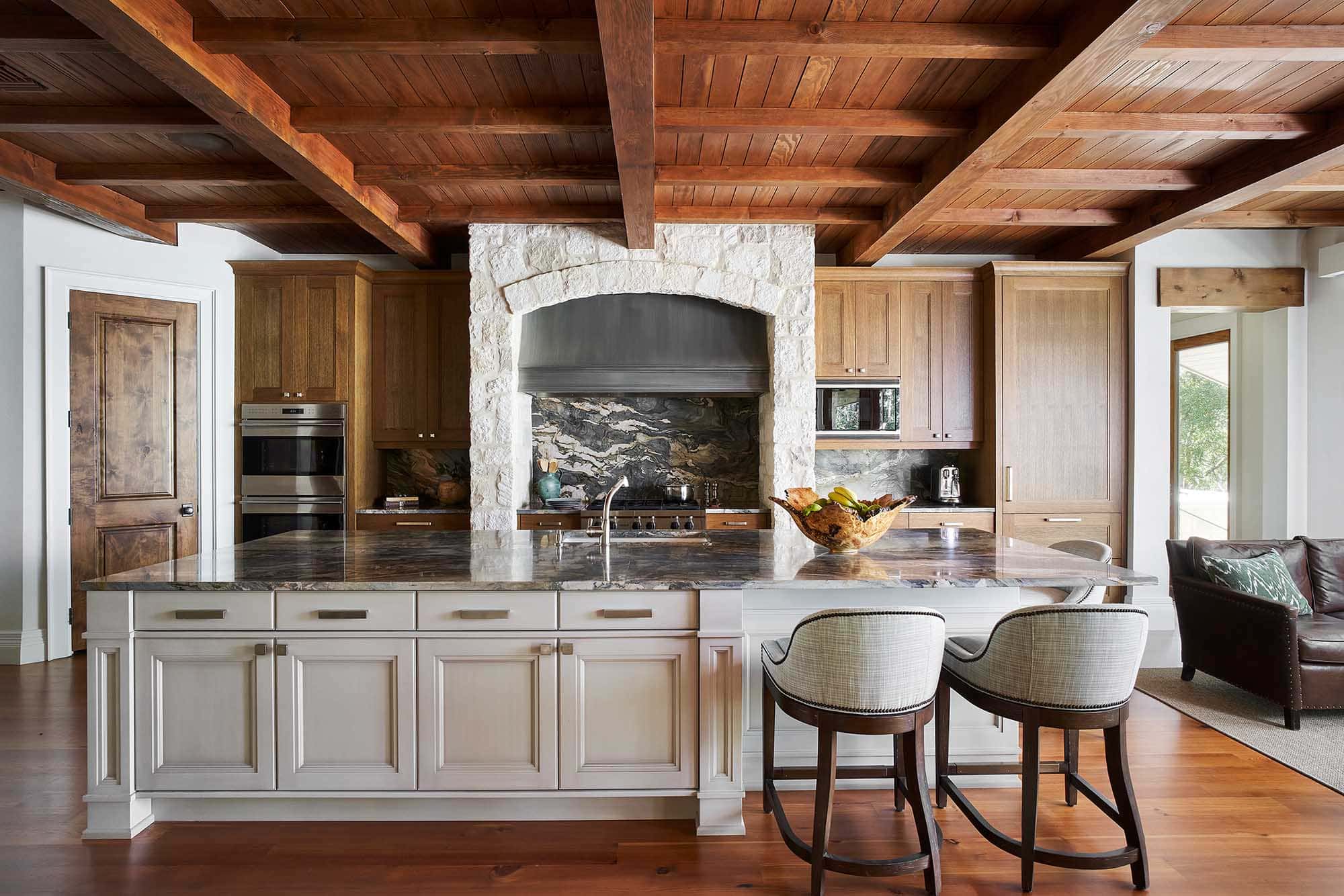 This is why we believe so strongly in hiring an interior designer or using a color consultant to help plan your kitchen.  Whatever your budget, you'll get the most bang for your decorating buck by choosing the right paint colors for your kitchen walls, ceiling, and especially cabinets.  The painted or stained surfaces in your kitchen (and that includes your cabinetry) cover the most visual square footage in the space and have the greatest impact in how your kitchen feels.   Just make sure you select your backsplash and countertops first (if you're doing a kitchen remodel or new build), then the cabinet and wall color.
2. A timeless backsplash
Because they're visually front and center, backsplashes are a very popular subject of kitchen design articles, and the recommendations are endless.  Here's where a lot of homeowners try to inject some personality.  Just be careful, because backsplashes are expensive and messy to replace.  And in a well-designed kitchen, the backsplash will coordinate in some way with the countertop material, so picking something too trendy will cause issues down the road when the trend is over.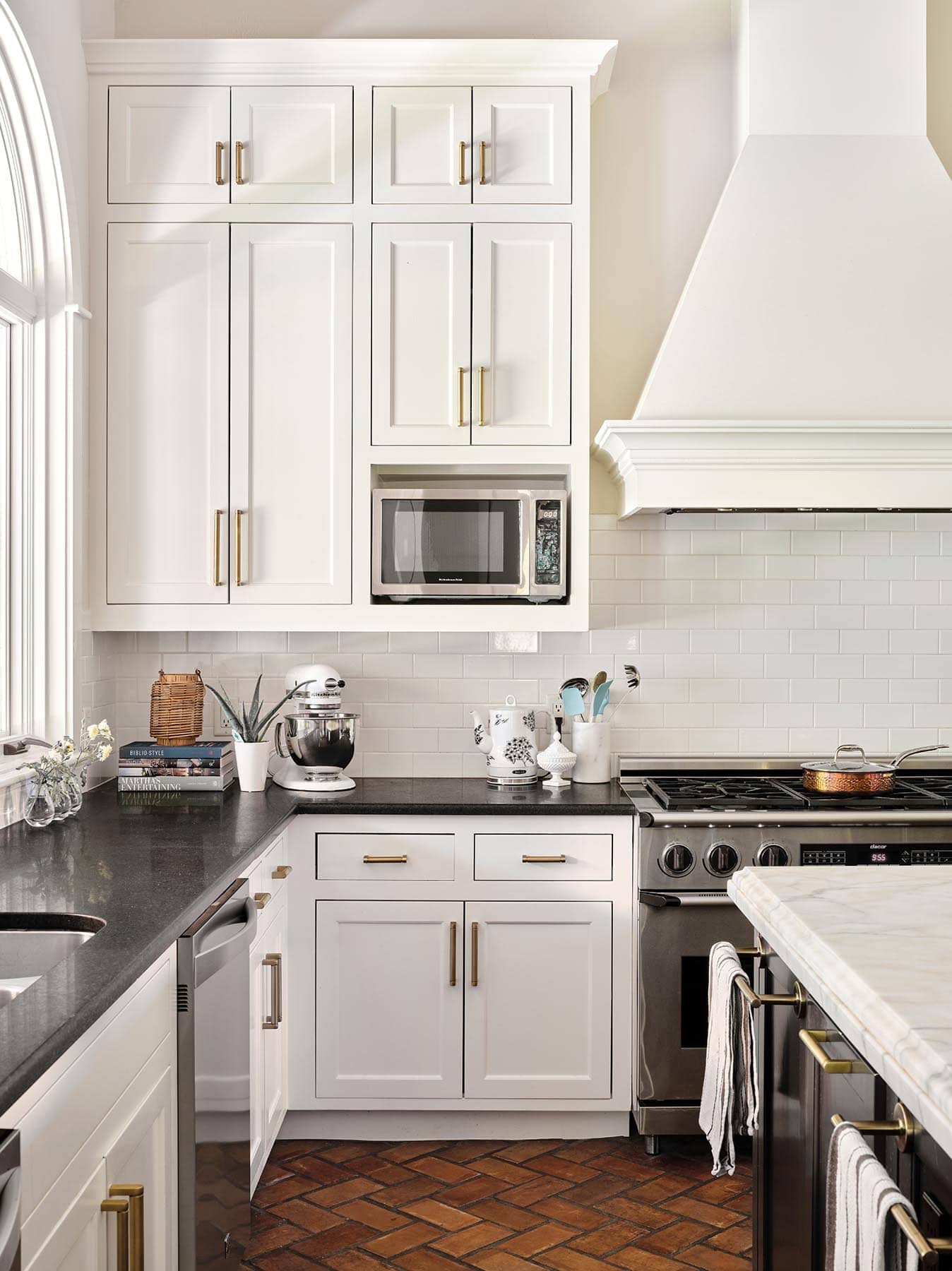 That's why the iconic subway tile has been so popular for so long, and despite any reports to the contrary, it is still a strong option for a classic kitchen.  Subway tile has been around for over a hundred years, and its classic simplicity is easy to incorporate into almost any space. Just stick to a classic white or cream tile, otherwise your choice of a stronger tile color will forever dictate what you can or cannot do in your kitchen's design.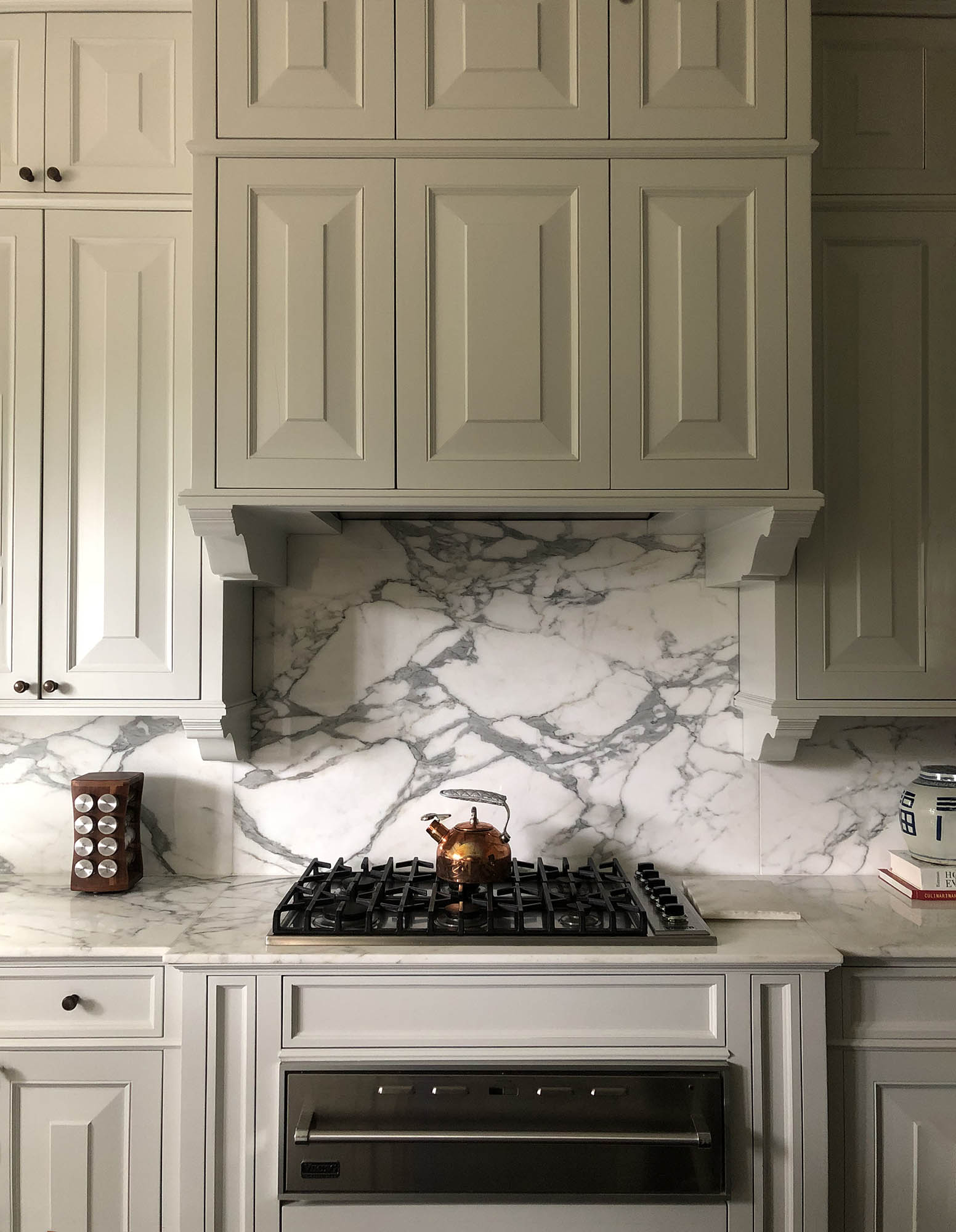 And if you're not a subway fan?  Invest in a backsplash that will still look elegant in ten years.  You could select a stone slab backsplash, also called a "countersplash", if the stone was in muted or sophisticated colors, even though some of the trend reports out there say slab backsplashes are out.  Browse vintage issues of Architectural Digest and you'll see stone backsplashes in timeless, beautiful kitchens.  Or you could pick a strong colored or patterned tile, as long as it's not too trendy.  It can be unique, just pick a tile that looks like it has been around for decades, not a newcomer that won't stand the test of time.
3.  Stainless steel appliances.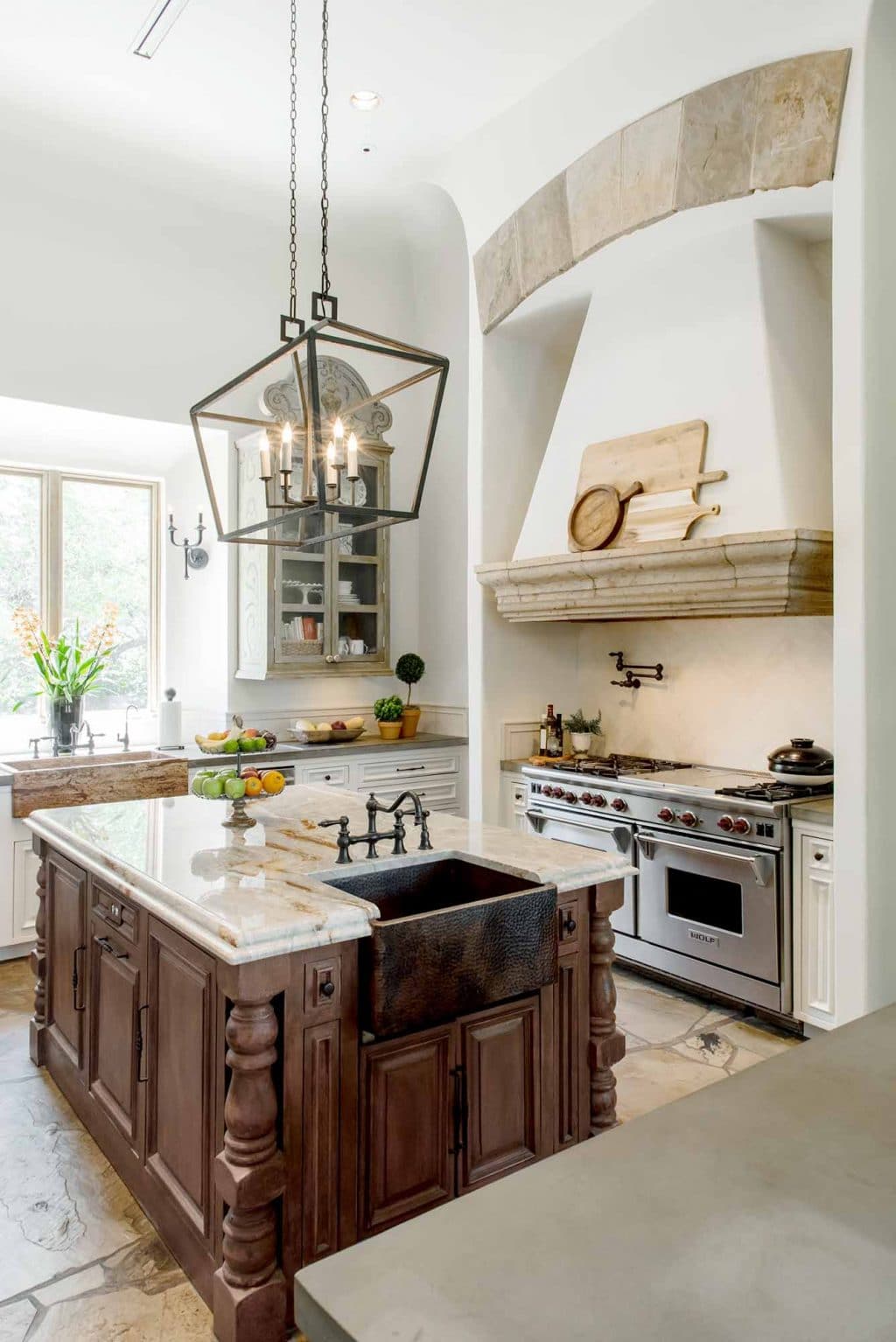 Here, I'm getting a little more specific.  Classic kitchens almost universally have a cohesive color palette and a timeless backsplash, but there are hundreds of choices that could work.  For appliances, your choices narrow down significantly, and in my opinion, stainless is the way to go.  Yes, there are gorgeous classic kitchens that have, say, black or white appliances.  These only work if those appliances are very high-end, but if you don't have the budget for a $15,000 range, go with stainless.  There are stainless appliances to meet almost any budget, and stainless steel elevates the look of any kitchen.
4.  Shaker cabinets.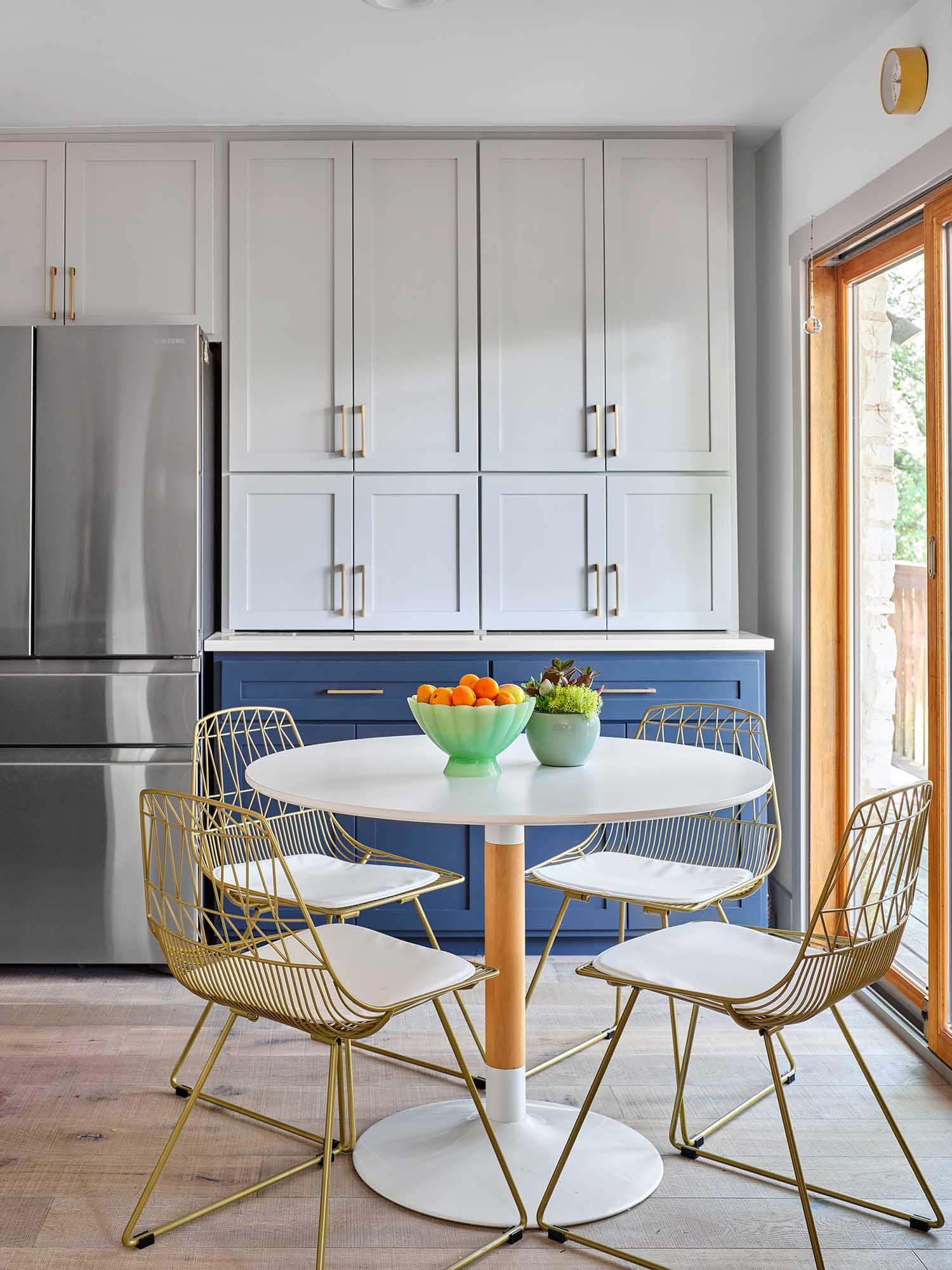 This is a bit of a bonus recommendation, since there are timeless kitchens with other cabinet styles.  But for a foolproof choice, go with shaker.  Shaker cabinets are a design chameleon, going from traditional to modern with ease.  Like subway tile, they are elegant in their simplicity.  For a more contemporary look, flat-fronted cabinets are also timeless.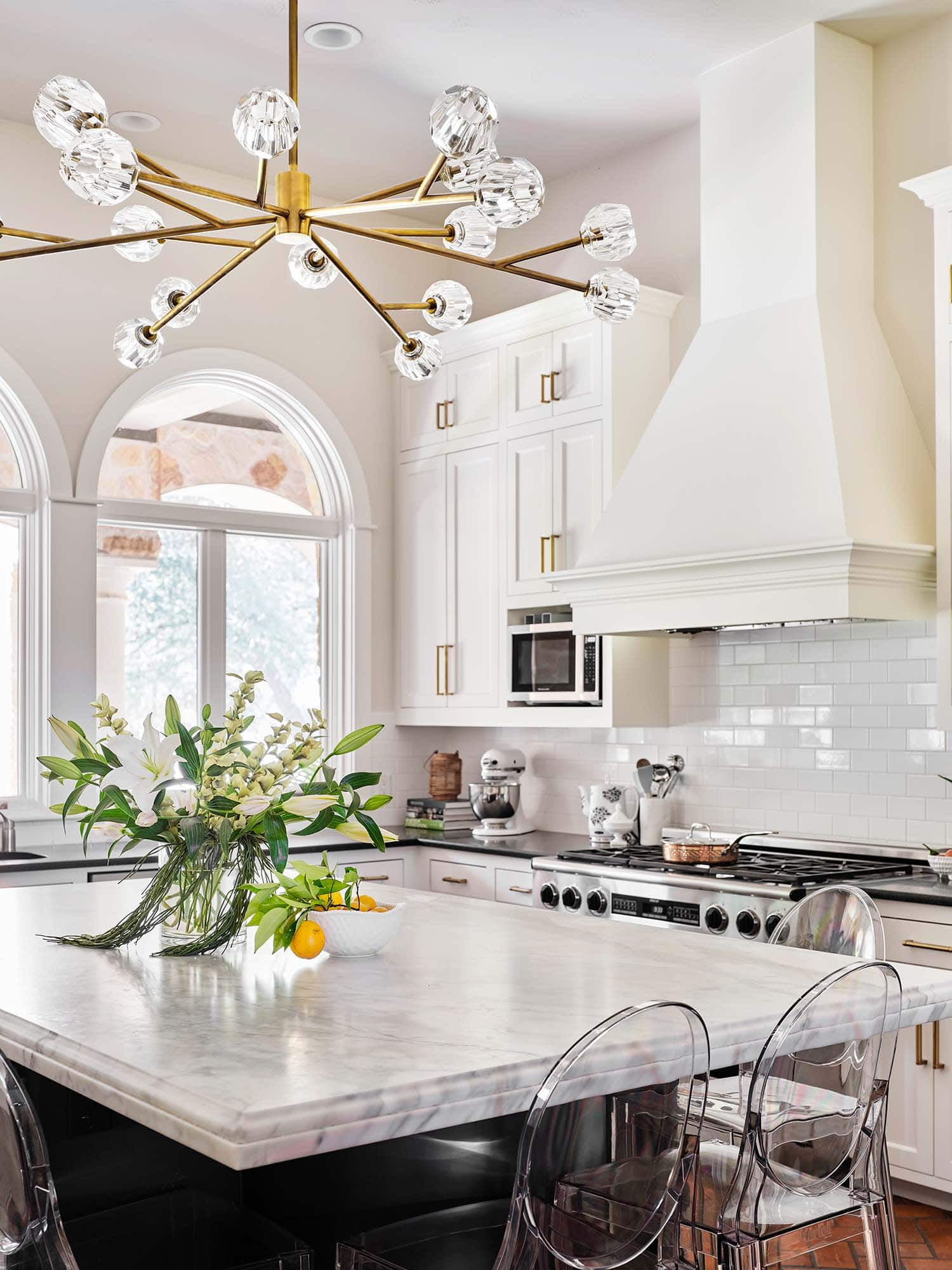 The most important aspect of a classic kitchen?  Your choice of color.  Make sure that the various colors in your kitchen play well together.  Then choose a backsplash that has been around for a while.  Other design elements like lighting or hardware can be more of-the-moment because they are easy to replace.  But for the big-ticket items like cabinets, backsplash, or appliances, make your selections based on what makes a classic kitchen, not a trendy one!