Knowing
how

to choose wallpaper, especially if you're shopping online, can make the difference between jumping for joy when your new wallpaper is installed, or desperately looking up the vendor's return policy and hoping you didn't just make a very expensive mistake!
Finding the right wallpaper for your space is now both harder and easier than it used to be.
It's harder now, because there are very few local showrooms anymore that are open to the public, for you to go and browse through their collection of wallpaper books (remember those?).  Most remaining showrooms are open "to the trade only", meaning for interior designers and their clients.  If you're not working with a designer (and we always recommend that you do!), then you're pretty much relegated to shopping online.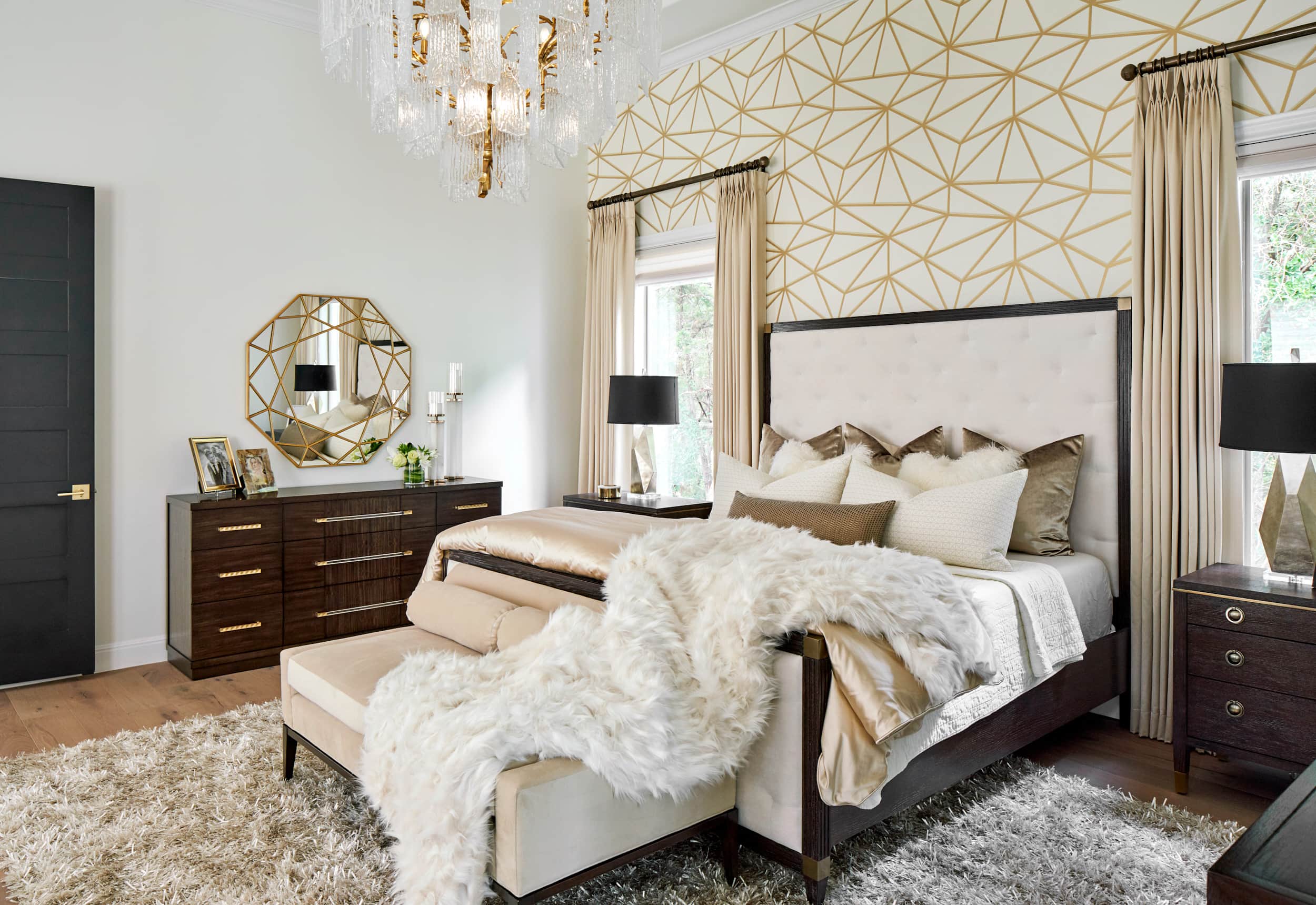 On the other hand, it's easier than ever to find options.  Nearly every wallpaper manufacturer has their collections available to view online.  But how do you choose from among thousands of images?  You don't want to open your new wallpaper package and find that the color is off, the design is way smaller than you thought, or (worst of all) the pattern's lines form a giant checkerboard pattern on your wall when it's installed.
The best strategy for how to choose wallpaper you'll love without going nuts?
Learn how to scan through online selections quickly, according to your pre-defined design criteria.  Here are my best tips and tricks.
1. Decide on your design criteria.
First, the basics.  What style do you envision for your space?  Boho, eclectic, modern luxe, glam traditional?  Your wallpaper should relate to your overall design style.  (No doubt you've spent hours on Houzz, Instagram or Pinterest, looking for inspiration.)
Assuming you know what overall look you're going for, you need to define the design parameters of your target wallpaper.  These are things like scale, contrast, color saturation, and (for lack of a better word) "amount of swirliness".  For example:
Do I want a large-scale pattern, a tiny print, or something monochrome like a grasscloth?
Do I want a lot of contrast in my wallpaper, or something very muted or tone-on-tone?
Do I want strong color, pastels, or barely-there neutrals?
and the trickiest one:
Do I want something very linear and graphic, or very swirly and flowery, or something in between?
As an example, I personally love large-scale, bold and colorful patterns.  (We've got several such wallpapers installed throughout our Paper Moon Painting offices, including this Thibaut "Imperial Dragon" wallpaper on the wall behind my desk.)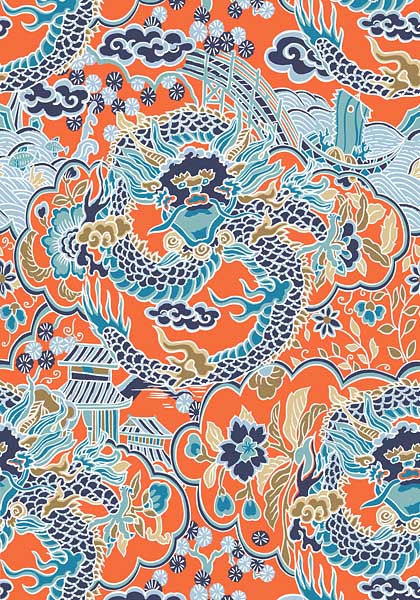 However, I'm in the process of designing for a tiny, 800-square-foot condo.  I need something different for the feature wall in the hobbit-sized living room.  I'm looking for:
a small- to medium-scale pattern
low contrast tone-on-tone, almost a gray-on-white or cream-on-white
no strong color at all . . . just pale neutrals
something patterned but not too graphic, nor too flowery or traditional.  My space will have mid-mod, boho, and a hint of traditional influences, so I'm doing a careful balancing act.  Anything too linear and graphic would clash with the Asian-inspired ornate console that'll go in front of the wall.  Anything too traditional (like a damask, paisley or floral print) won't work with the mid-century modern dining set just a few feet away.
Really think these decisions through.
If you're not experienced at visualizing various options, an interior designer will be invaluable.  But at the very least, look through various shelter magazines, browse Pinterest, and look at any wallpapered spaces you like with a critical eye.  Why does this room appeal to you?  Are you drawn to the oversize botanical wallpaper because it's so playful and unexpected?  Do you love the gold-flecked, pale pink grasscloth because it makes the space feel serene and luxurious?  What do your favorite images have in common?  Large, or small scale patterns? Bright, contrasty designs, or more neutral, muted options?  Do you want the wallpaper to be the room's dominant feature, or to fade into the background?
Once I had my own criteria firmly in mind, it made scrolling through all the online options go a lot faster.
Once in a while I'd be distracted by a colorful, scroll-stopping paper in a big, bold pattern, but since I was "hunting" and not "browsing", I tried to keep those diversions in check.
2. Train yourself to scan for what you need quickly.
It can drive you to despair to see "14,258 results", or "Page 1 of 74" when you go online to browse wallpaper at even one of these wallpaper sites  –  especially when you have a whole list of them to visit!  Learn to scan through selections quickly.
Use the drop-down selector, available on most sites, to narrow down your choices by style or color.  Resist the urge to just browse through everything, "just in case"!  Since you've already defined your design criteria, filtering your choices will greatly help you find what you want.
Hint:  Learn to scan for the right kind of pattern first, then color.  Look at scale, contrast, and "ornateness level" as you scroll through page after page.  Click on any options that look good in terms of pattern, then see if they're available in your desired color.  Why?  Here's a screen shot from Etsy, with "blue" as the only filter.  (It shows 25,207 results!)  If your filter is "blue", the results will include all wallpapers that have any blue in them at all, with everything from wild jungle prints to elegant chinoiserie murals to large abstract designs, when all you really want is a light blue check pattern for your baby boy's nursery.  (I run into the same problem when I'm looking online for rugs, by the way.)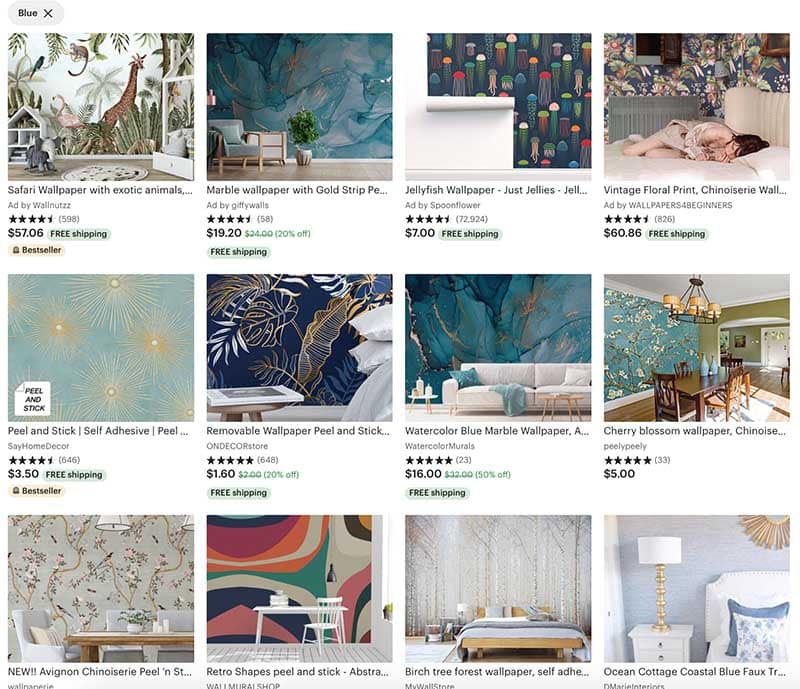 Better to filter for pattern or style, or at least visually scan for pattern, rather than color.
Here's what my own searching came up with, when I was looking for a medium-scale patterned, tone-on-tone wallpaper in whites and beiges for my little condo.  Since I was open to all kinds of patterns as long as they were the right scale and not too linear or too flowery, I didn't want to make a narrow selection, in any design filter options.  On WallpaperDirect, I entered "beige" as a color filter, but left the "design" and the "style" filters open, as in this screen shot: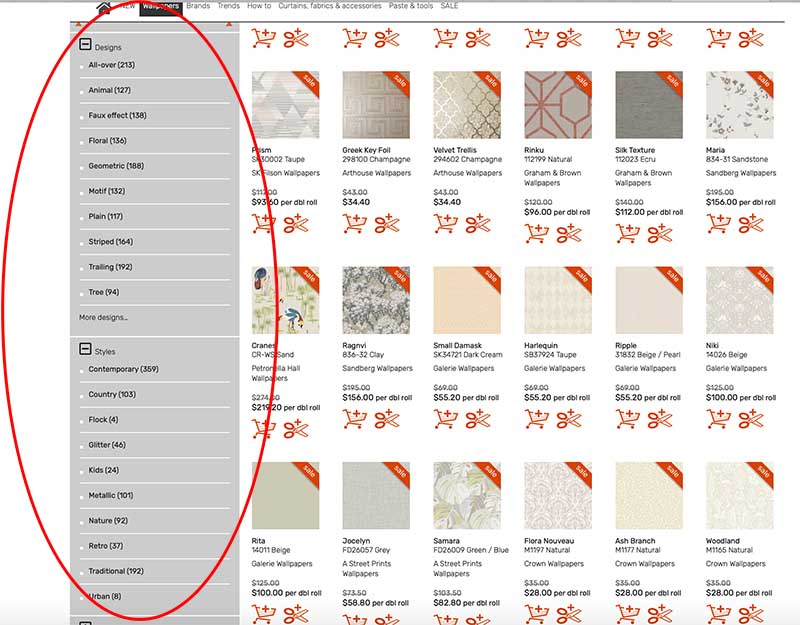 Of course, just filtering by "beige" yielded a gazillion options, on all of the sites I explored!  So I fixed my brain on just scanning page after page quickly by pattern.  I wanted "not too linear", "not too swirly", and medium scale.  Here are some of the many, many options I considered: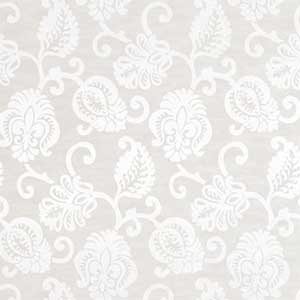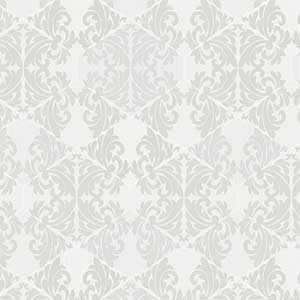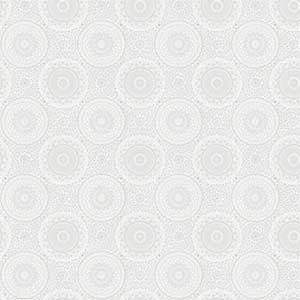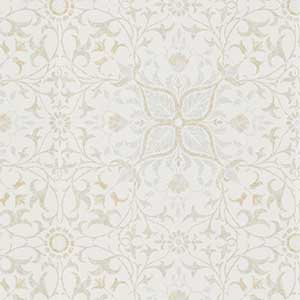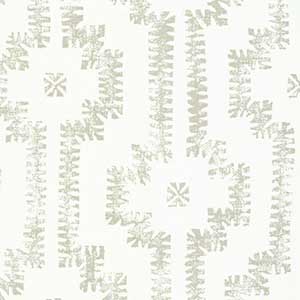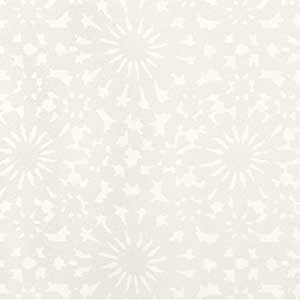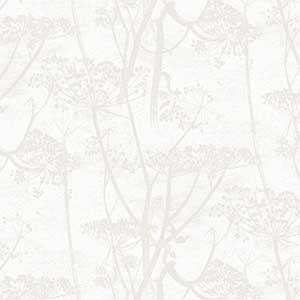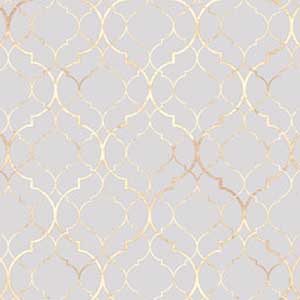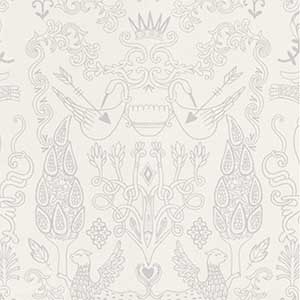 And I'm still searching!!  I still haven't plumbed all the depths of Etsy's wallpaper offerings.  Now that "peel and stick" removable wallpapers are so easy to produce, many artists have come up with their own designs, which is a great thing, of course . . .   I'm leaning toward using a peel and stick wallpaper myself for this little feature wall, so I can change it out as trends change.  Especially since we've got some videos showing how easy it is to install it!  (I'll be sure to float the wall smooth first, however, which is a "must do" to get a really nice result with peel and stick wallpapers.  If that's not something you want to tackle yourself, hire a qualified craftsman to do that part for you.  All the gorgeous wallpaper projects in our gallery look as beautiful as they do because they were installed over walls that we floated smooth first.)
I'll update this blog with my final selection once I've emerged from this coffee-fueled haze of options!
3. Always, always use the "room viewer" or "full pattern view", to see what the wallpaper pattern looks like on a full wall.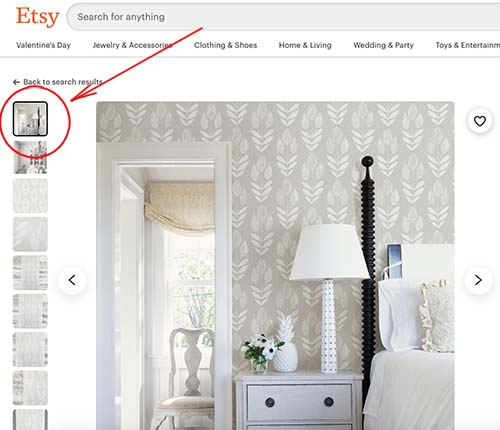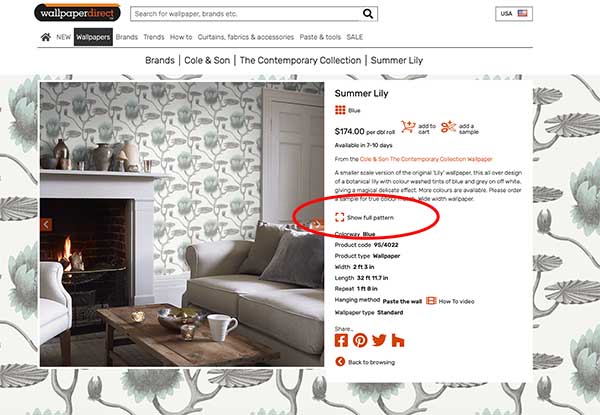 So many times, I've fallen in love with a wallpaper sample or small section, only to recoil from the wall-sized view because now I see large-scale stripes or squares or other shapes that I couldn't see when I was just looking at a zoomed-in portion of the design.  And so many people are actually surprised to discover that they'll still see the seams when grasscloth is installed that we wrote a whole blog post about it!
I can't say it enough… use the website's room viewer option!  I don't know why every wallpaper company doesn't provide a room view, or at least a view of the full pattern as seen on a wall-sized section (and not just a single wallpaper strip or roll).  For some reason, many of the newer wallpaper manufacturers (including small, independent makers like on Etsy) don't have this as an option.  Skilled interior designers have learned how to choose wallpaper even without a room view because they're trained to think in terms of scale, but most of us don't have years of experience making selections and seeing how they affect a space in real life.
Here are some examples where I love the design up close, but not when seen large-scale.  I love this Spoonflower design, available on Etsy . . . but not so much on a full wall.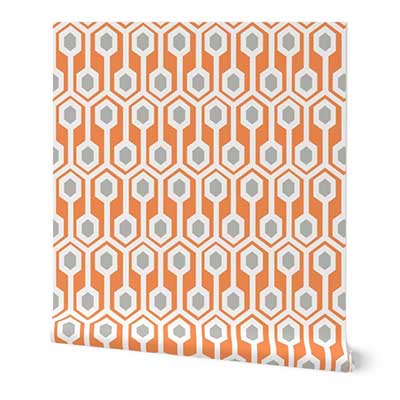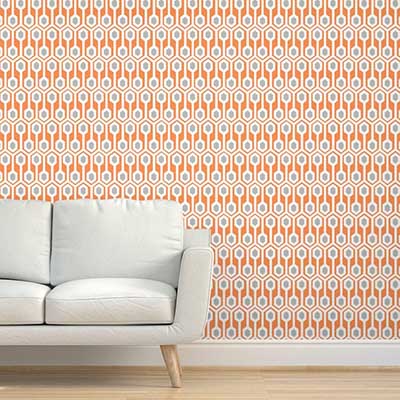 Or this super-cute "Stars" kids' wallpaper by Katie Hipwell Design, also on Etsy: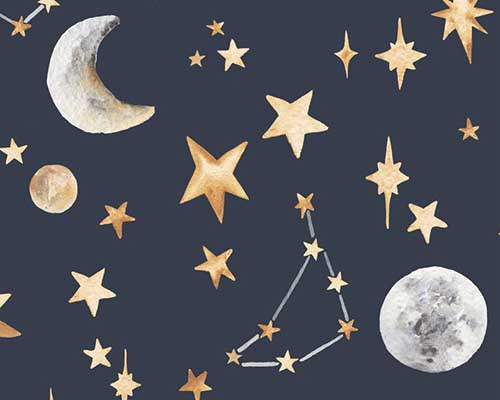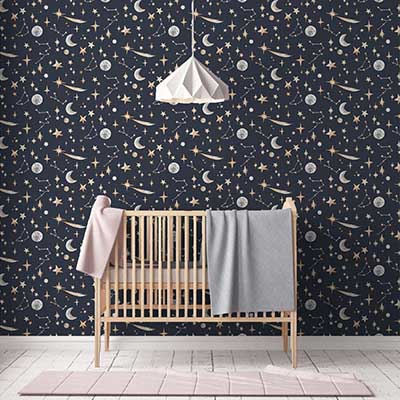 This design is adorable, and I'd cut a swatch of it to frame as a poster in a kid's room, but over a whole wall?  I'm sure it's just me, but all I see are the comet tails spaced regularly all over the paper, like slashes everywhere.
One more example.  I like the subtle tones of this Art Nouveau-inspired "Flora Nouveau" wallpaper by Crown Wallcoverings, on WallpaperDirect: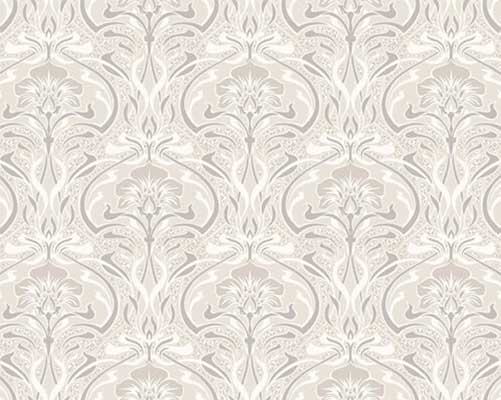 On the whole wall?  Call me crazy, but all I see is a wall full of jellyfish.  (Insert husband's heavy sigh here.)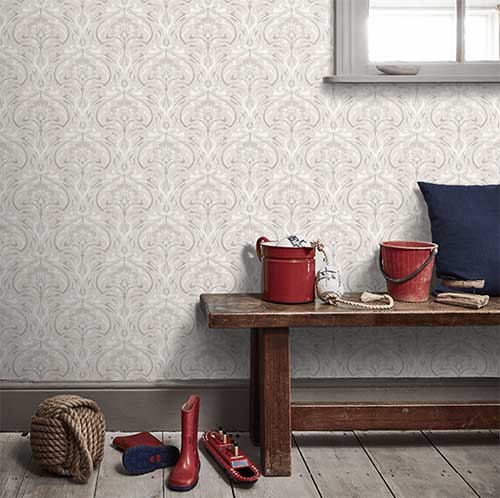 You're probably not as particular (or quirky) as I am!  But you'd be surprised how often the full-wall view isn't what you expected.
So what do you do if the website
doesn't

show a photo of the wallpaper in an actual room?

Definitely order a sample first, and see if you can visualize that sample on your full wall.  (You should order a sample anyway, just to make sure you love the wallpaper's colors and feel in real life.)

If you or a friend know Photoshop, see if you can do a quick mock-up of the wallpaper pattern superimposed on your own wall.  This doesn't have to be some flawless rendering . . . even a rough version will do.  Worst case, if you have to order a promising wallpaper on blind faith without previewing how it would look large-scale, make sure you can return it!  Just be warned:  a lot of wallpaper suppliers will charge a restocking fee.
In a nutshell, do these things when selecting wallpaper for your space:
Decide on your design parameters
Use each website's filters as applicable
Focus your eyes on scanning for

pattern

rather than color
Use the website's "room viewer" or "full pattern view"
Order samples!
And if you're wondering where on earth to go to find wallpaper in the first place?  We've got a pretty comprehensive list right here.
Happy hunting!  Remember, once you learn how to choose wallpaper by deciding upon your parameters and scanning for pattern, it'll go a lot faster and greatly increase your odds of finding the perfect wallpaper!