Clients often ask us about grasscloth, whether it wears well, and especially whether it's possible to get a "seamless" look with it.
We love grasscloth!  Yes, it wears beautifully  –  after all, this is not your 1970's straw-looking stuff.  Today the fibers and weaves are tighter and lay flatter.  You'll find many lovely versions that have patterns printed on them, or metallic fibers, and the color palette is lighter and fresher now than in the past.  Also, you'd be amazed by the many commercial vinyl wallcoverings that imitate it  – or silk or linen, for that matter!  Virtually anything with a "weave" will be made into a beautiful wallcovering eventually.  We installed some in our own beach condo that we often rent out, and it holds up beautifully.
However, the "paneling" effect that you get with grasscloth or other woven-looking wallpapers is unavoidable!  
Browse through any wallpaper book with samples of gorgeous grasscloths and it's easy to envision your whole room wrapped in it seamlessly, as if the grasscloth were magically painted on, or installed in wall-sized pieces, with no seams.
Of course we all know that wallpapers come in long rolls that are installed in panels or "strips" on the wall, edge-to-edge.  But somehow the seams where those strips meet each other are not something most of us think about when we're shopping for grasscloth options.
The visibility of the seams between strips of grasscloth is unavoidable.  It cannot be eliminated, it's the nature of the beast.  The texture of the fibers will not "match up" at the edges, and will not be uniform.  Many interior designers will warn their clients to expect this, so that the homeowner doesn't think they got a faulty wallpaper or substandard installation.
Therefore, if you love grasscloth or similar textured wallpapers, consider the "paneling" to be part of the charm and authenticity.  There's nothing else quite like it!
Even the priciest grasscloth, perfectly installed, has this "paneled" look!
This is not a function of the cost of the wallcovering, or a reflection of quality.  Sometimes you're lucky and can barely notice it, as in this pale pink silk-looking wallcovering we installed in a home office: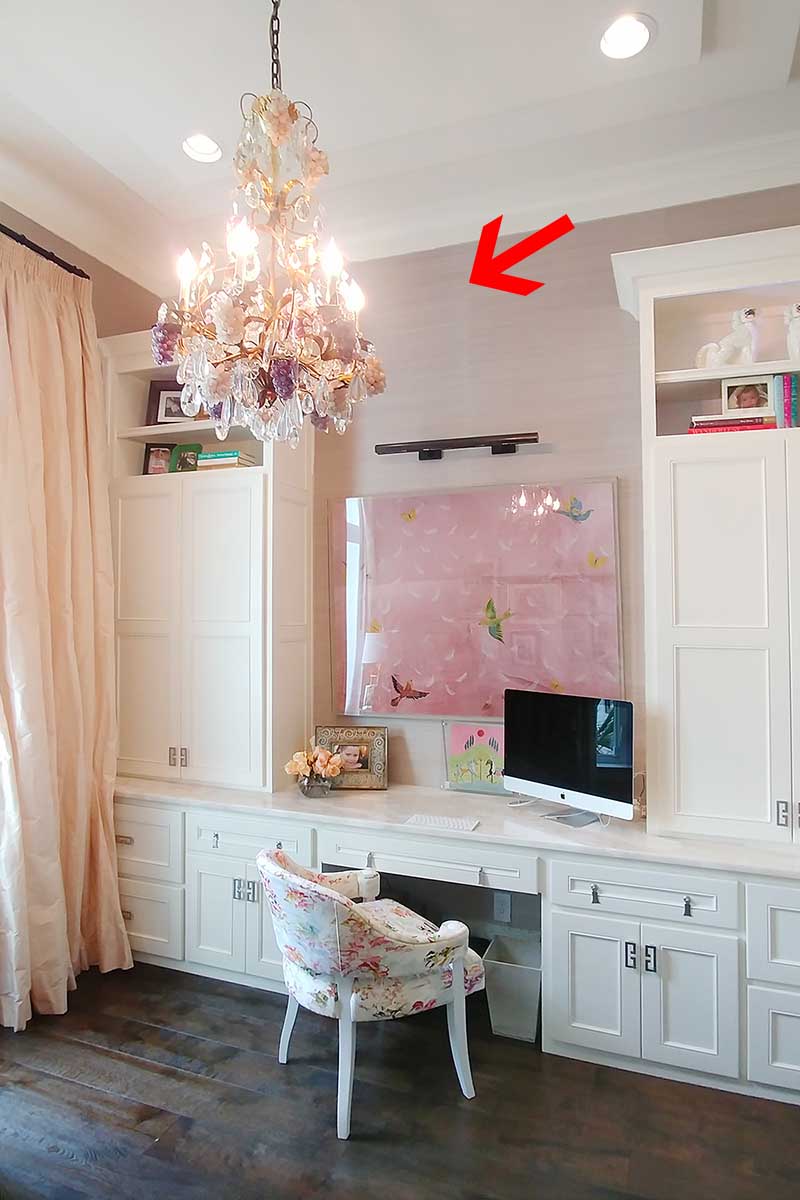 More often, the paneling and the seams are quite obvious.  Here are some more of our projects that show the effect: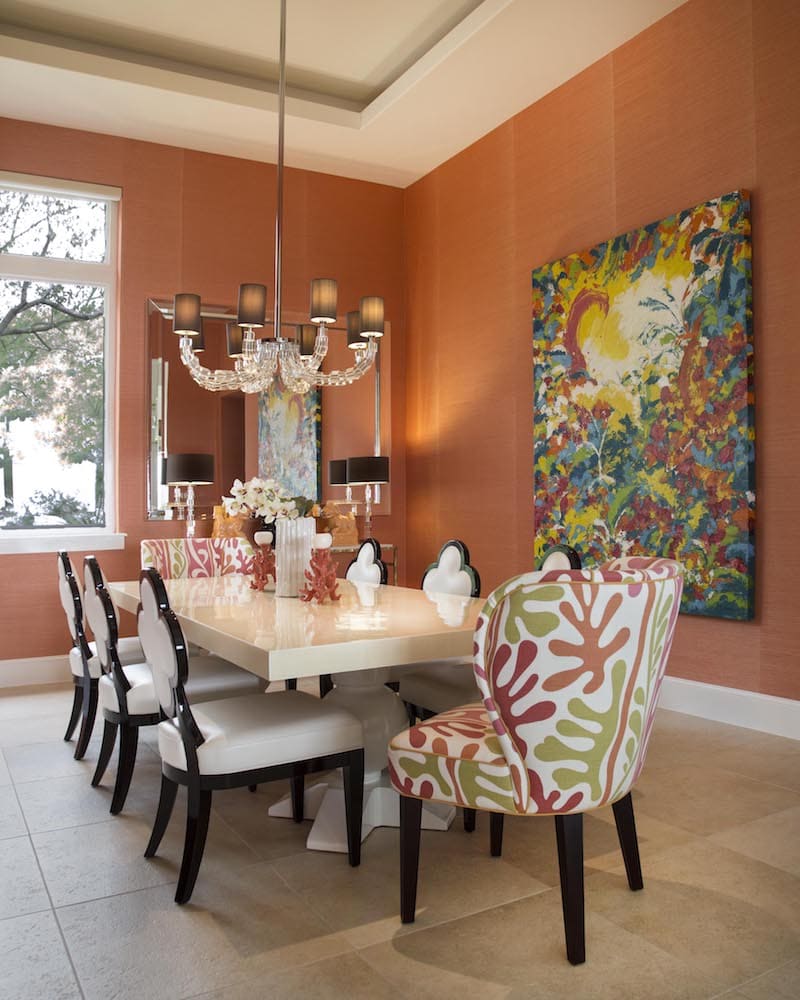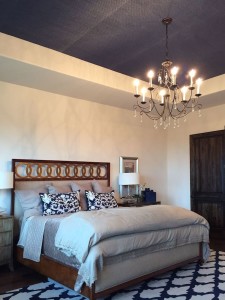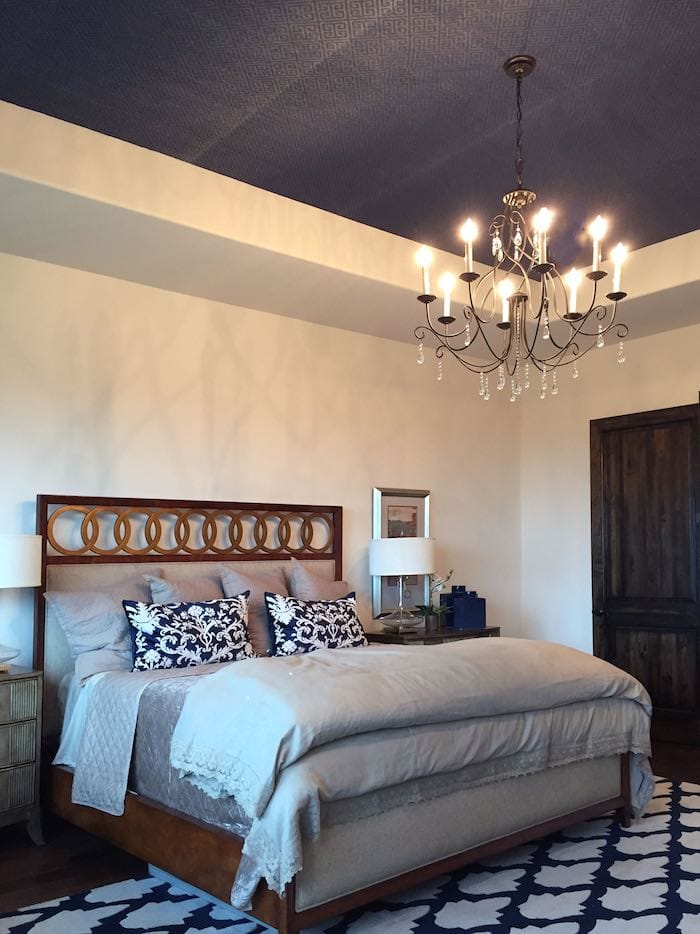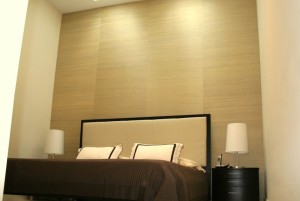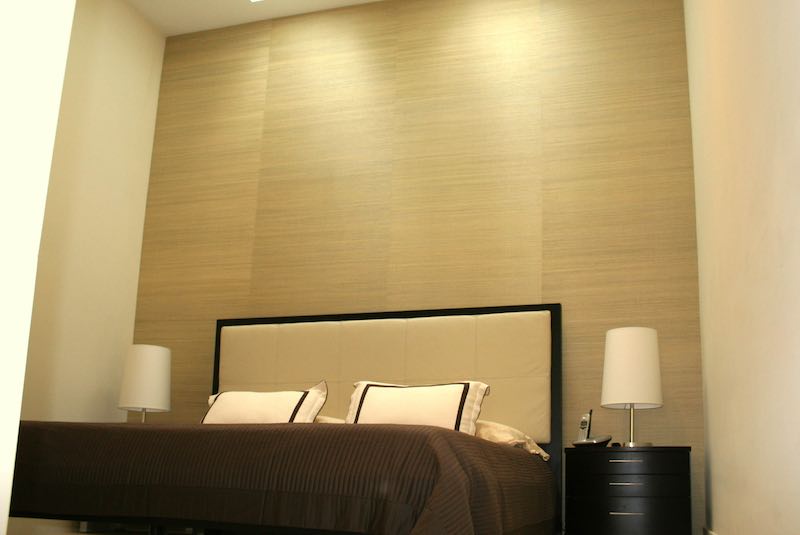 And for some "light reading", here's a nice little article about what you can expect from grasscloth.  It was written years ago for professional installers, but the first page makes the case for grasscloth and its "natural imperfections" very well!  (The reading gets a bit technical after that.)
.
If you're shopping for grasscloth, we have a comprehensive list of where to buy wallpaper, plus an article with helpful hints on how to choose wallpaper online.
.
Finally, feel free to call us if you have any questions!  We've been installing these kinds of wallpapers for a long time.  See some of our latest wallpaper projects here, and of course you can always schedule an estimate if you'd like us to install your grasscloth project!