Why hire a professional painting contractor?  After all, painting doesn't look that hard.
There are plenty of blogs out there designed for the DIY market that make interior painting look pretty easy.  (Most homeowners won't tackle cabinets or exterior painting, and with good reason . . .  but more on that below.)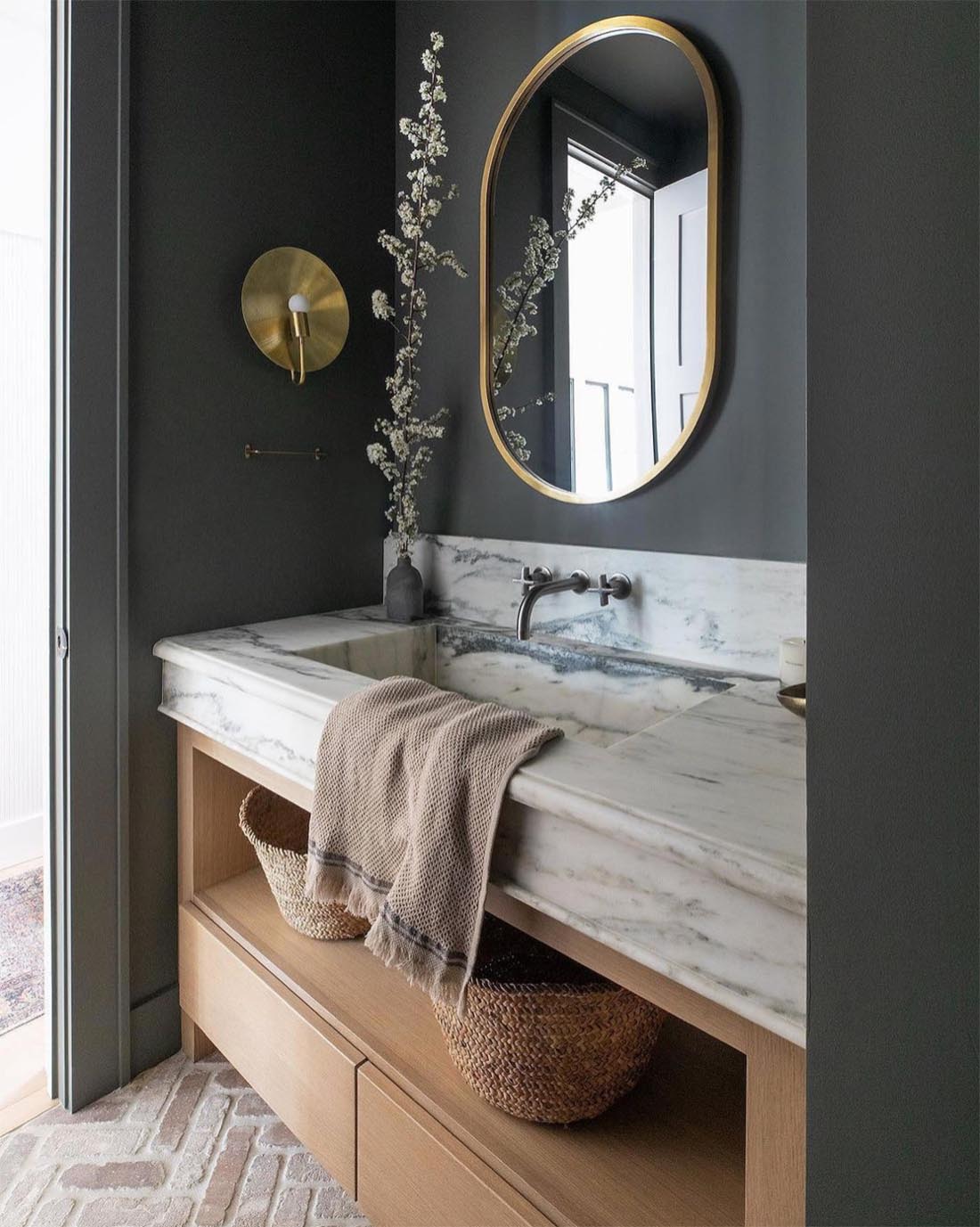 If you just want to try a fun accent wall in your baby's nursery or paint your tiny powder bath, we won't talk you out of it!  A typical painting contractor charges upward of several hundred dollars a day, so you can decide whether you'd rather take a long weekend and do it yourself instead.  But by Sunday night, when you're scrubbing paint drips off the floor (how did they get under your drop cloth?), using a teeny brush to straighten your paint lines and begging your partner to rub the knots out of your aching back, you may be kicking yourself for not calling a pro in the first place!
The bottom line?
A professional painting contractor can give you a beautiful result for far less stress.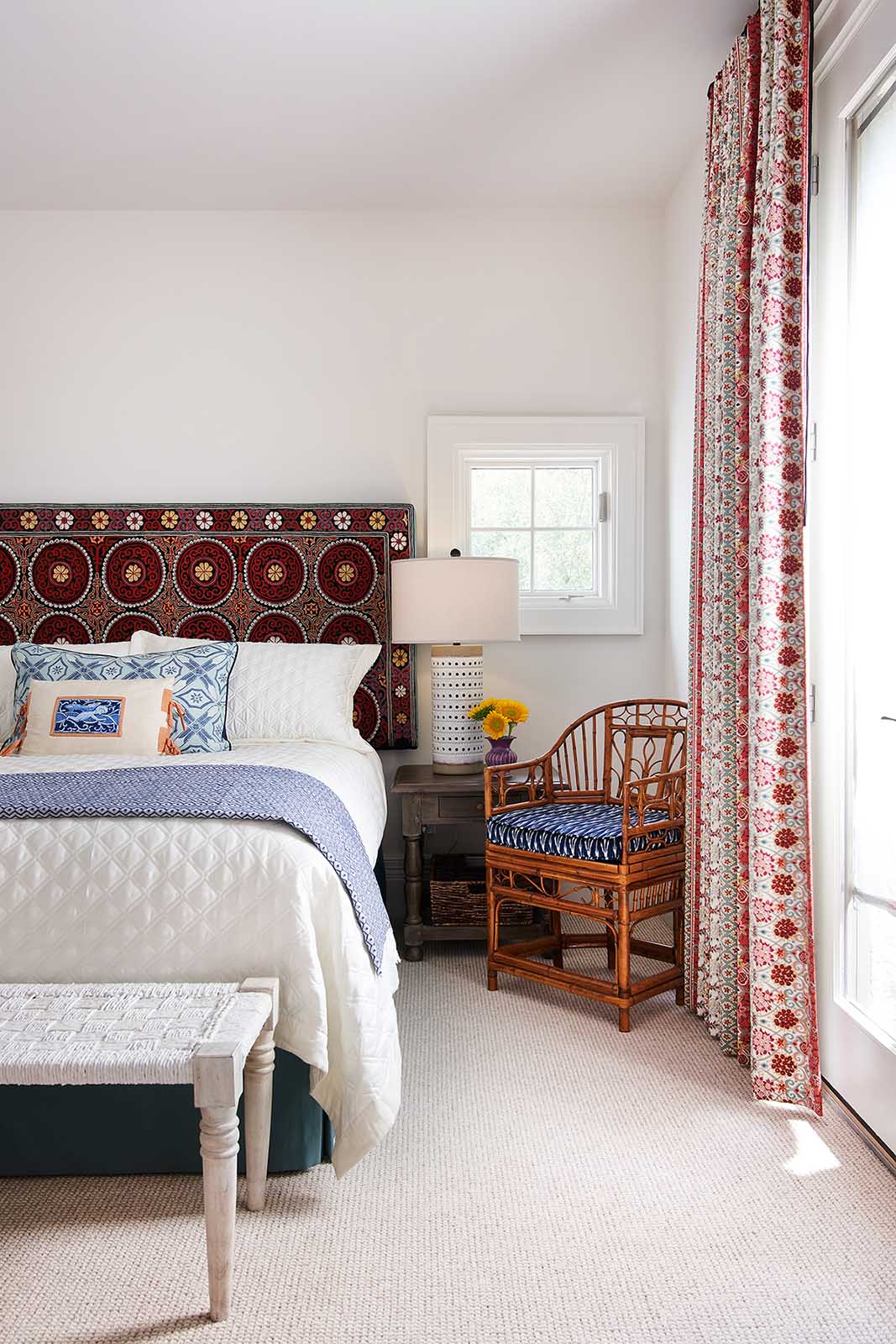 Life is short, and the one commodity we're all running out of, every day, is time.  How you spend it matters.  If you've got plenty of time to spare, you are naturally crafty, you're fit enough to work high on a ladder or down on your knees, you don't mind doing research for the best paints or tools, your project is small, and you have a very patient partner, then tackle that weekend project and see how it goes!   Otherwise, read on . . .
Here are six benefits of hiring a professional painting contractor for your project:
1.  They have the professional knowledge and skill to get your project right.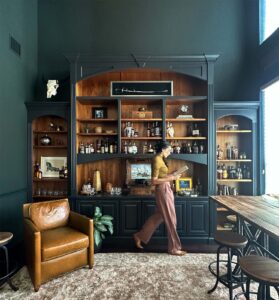 A painting contractor paints for a living, day in, day out.  This means they've put in the fabled 10,000 hours to master their skills.
While painting looks easy, it's also surprisingly easy to mess up.  We've seen it all!  Paint rolled on so thin it needs extra coats, or so thickly that it sagged down the wall.  Edges that don't look crisp or straight (especially on textured walls and ceilings).  Paint drips on floors or furniture, paint splatter on countertops, roller "tracks" on the walls from not having an even hand . . .  the list goes on.  (Homeowners often call us to fix the mistakes they've made.)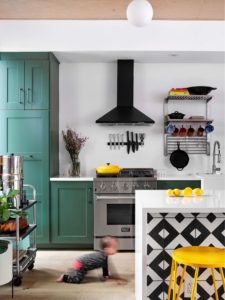 Note:  all this is especially true for cabinet painting, which should never be a DIY project.  Please, please don't paint your kitchen cabinets yourselves!  Cabinets are too important (and expensive) to risk dried-on brushstrokes or roller marks, paint that chips off from bad priming, rough spots or sloppy workmanship.  (And unless you're a pro painter, it'll be much longer than a weekend project.)  Take a look at how the pros do it, complete with video.
2.  They know which paints and primers to use, and have the right tools and sundries
Not all paints are created equal, and a good professional painting contractor is going to know which is the best paint for your needs.  Tip:  it's not always the most expensive paint!
And then there are the tools and "sundries" (painter's tape, plastic, drop cloths, etc.).  Painting contractors spend the day in the world of painting.  They'll know about the best tools to use, which painter's tape will protect well but lift cleanly without causing damage, which gadgets are worth the money and which are just gimmicky.  Don't want to research all this yourself, much less spend the day shopping for it?  Pro painters drive fully-stocked vans, so they have everything they need for each project they do.
3.  A painting contractor will take the time to do proper preparation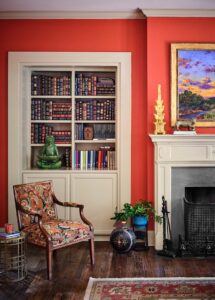 Painting might look like it's fun, but nobody loves the prep part of it.
Before your home interior is painted, there is lots to do to prep the space beforehand.  Good prep serves two functions:  it ensures a quality result, and it protects the area from damage.  This means that the edges of your woodwork (doors, baseboards, window sills) are taped off cleanly, rough spots are sanded down, those crayons on the wall are properly spot-primed, any dings or holes are filled in nicely.  And of course your floors, drapes, light fixtures and furniture are properly protected.  It can take longer to prep a space than to paint it!  This is time well spent.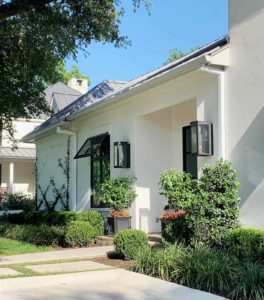 The same goes for exteriors, which need extra prep, such as power-washing the house first, and remediating any rotted wood or peeling paint.  And kitchen cabinets need a whole different level of TLC, including cleaning off cooking residue and scuffing the wood properly before priming!
Most DIY-ers skimp on prep, because it feels more like a chore and doesn't give the fun payoff of seeing the paint color change on your wall.  (Just look at all the sales of "paint and primer in one" out there!)  But prep is important, and sometimes what you don't know or skimped on can come back to bite you.  A professional painting contractor takes care of all of this for you.
4.  Safety is important, and a pro painter knows this
There are ways to paint safely, and there are ways that are, shall we say, a gamble.  A professional painting contractor knows how to safely reach the two-story ceiling in your foyer and paint the highest part of your stairwell wall (and has the right scaffolding and equipment to do it).  Pros handle materials carefully and dispose of them properly, use the correct respirator if they're spraying finishes, and especially know how to tackle that 30-foot high peaked gable on your exterior.  This isn't just so that no accidents happen in your home (who wants that stress?) but so that they can continue in their trade for many happy years.
All of our painters go through baseline safety training when hired, and we have ongoing safety training every week, without fail.  If all you're doing is painting one small feature wall in your kid's bedroom, the worst that can happen is you probably fall a few feet off a ladder and sprain your ankle.  But for anything more, safety training and awareness is important.
5.  Paint color and sheen advice
Selecting the right paint color is tricky!  Almost all painters have seen hundreds of projects and can weigh in to keep you from making an expensive and frustrating mistake in your color choices.  And they can advise you on sheens as well (whether to use satin, flat, or eggshell for your walls, for example).  It's nice to have a professional to help with this.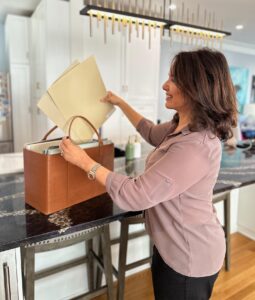 However, this can vary greatly from one contractor to another.  Remember that painters aren't interior designers!  Most painting contractors are "order takers", meaning you tell them which color and sheen you want and they apply it.  Some will advertise that they also help you pick a color, but be sure you ask about what this entails.  Sometimes, it's just a sales rep from the paint store who shows up with a selection of paint chips.  The best painting contractors will have the resources to tackle this well, whether it's a fully-trained in-house color consultant like we have in both our Austin and San Antonio branches, or access to a color consultant, or a working relationship with an interior designer.
And the best reason of all to hire a professional painting contractor for your project . . .
6.  YOU don't have to do it!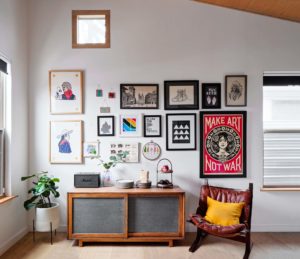 The older (wiser?) I get, the more I value the expertise of others, and am willing to hire out to get quality work done.  The stress of tackling a painting project if you're not a pro is more than most people expect.  Cost will always be a factor for most of us, but it's not the highest value in our lives, nor the sole factor when making decisions.  All of us want a stress-free (or "stress-minimal") life, and the time to do what we really value and enjoy.  Outsourcing this kind of work to professionals can help with that!
Ready to get your project started?  We show you how to find a great painting company here, and dig deep into what really matters in a painter.  Hint: it's not a slick-looking website!  Take the time to find the right painting contractor for your project  –  you'll be glad you did.