We wanted to show you one of our favorite examples of how white cabinets will transform a space!  This small kitchen, in a lovely hundred-year-old home in a historic neighborhood, was completely transformed when Paper Moon Painting refinished the cabinets in a lovely soft white.  The previous owner had "modernized" the kitchen in order to sell the home faster, but they had a rather, er, "generic" sense of style and didn't take the house's vintage history into consideration.  We took this picture on the day we started painting: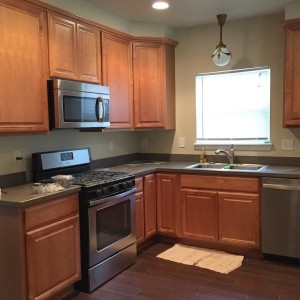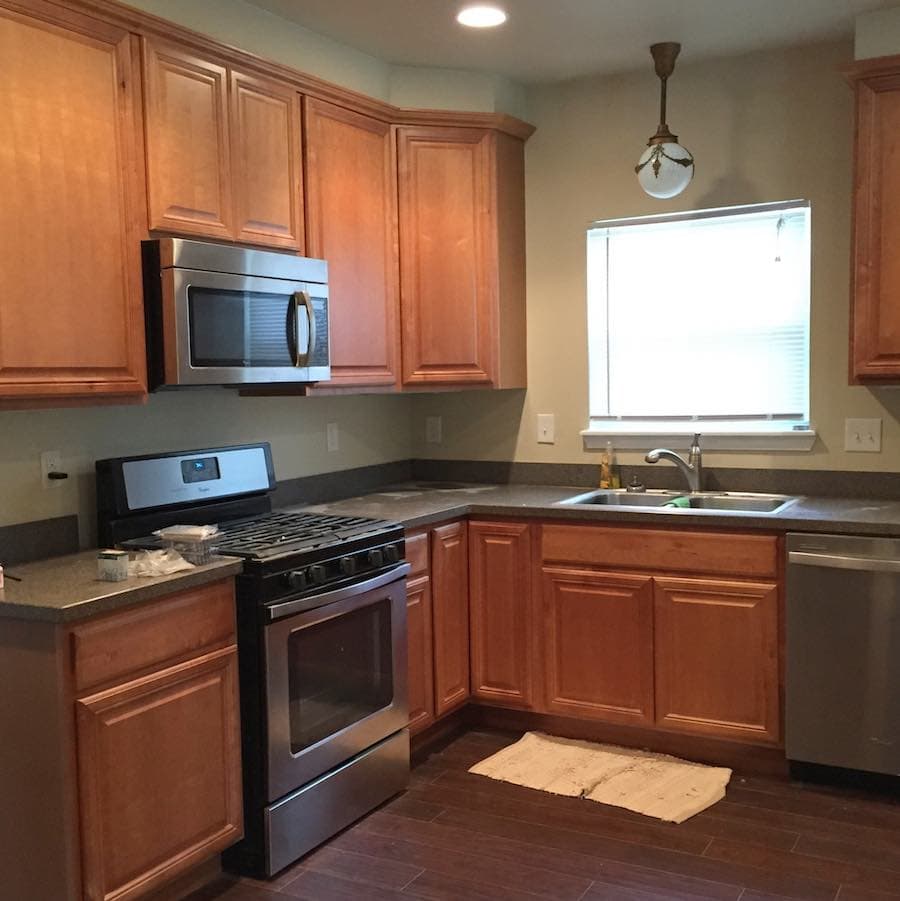 Rather dismal, no?  Our sweet client had a similar reaction to these orange beauties as we describe here in Part 1 of our post on the current cabinet painting trend. An update was needed!  Thankfully, since the countertop had enough gray in it to relate to the soft white color palette the client wanted, it stayed.  (Don't you love the light fixture over the sink?  It was literally the only "bright spot" in this kitchen – pun intended!)
And here's a picture after the cabinets have been lacquered: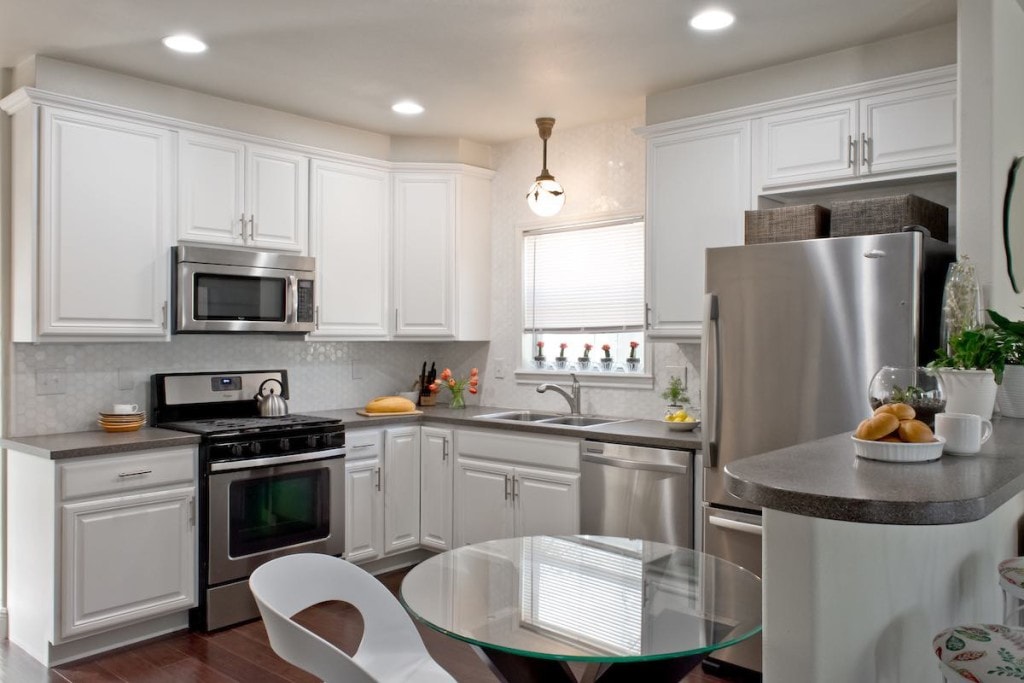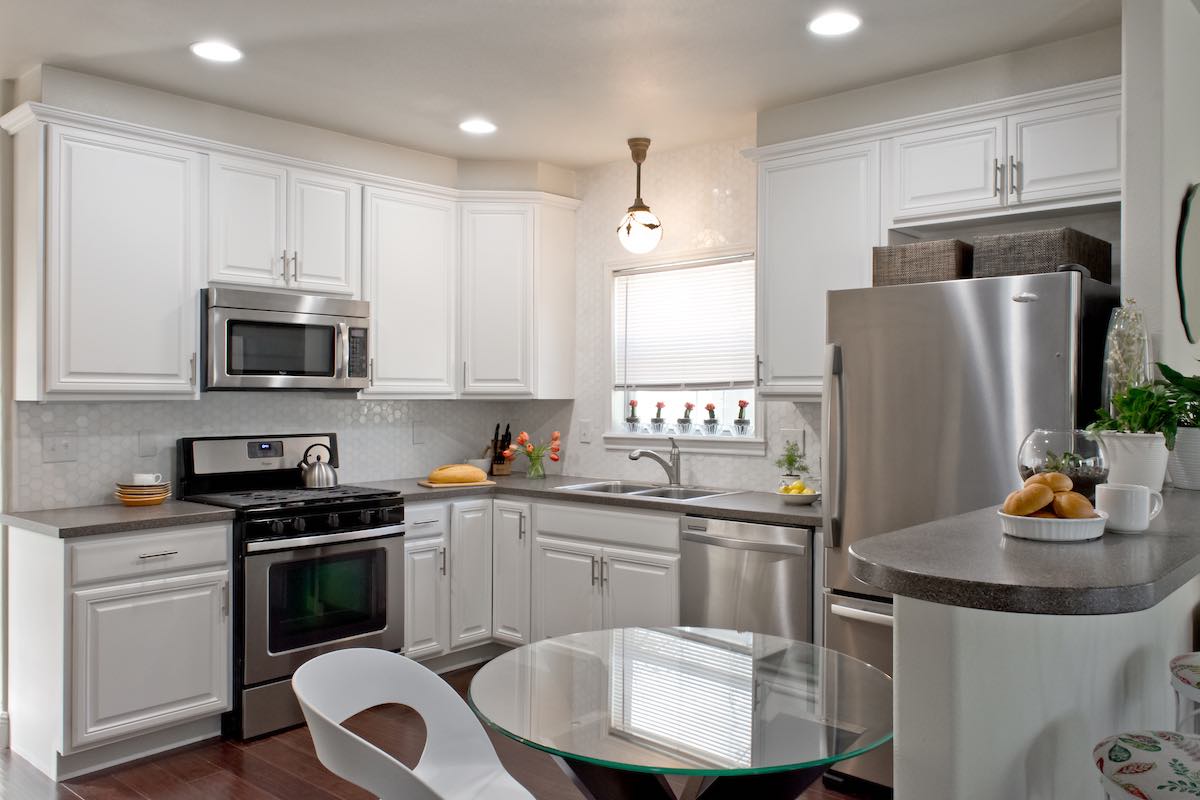 WE LOVE IT!!
In addition to the white cabinets, here are some design take-aways:
First:   white cabinets!  Did I say that already? (cheeky grin)  You can see more examples in our Cabinet Project Gallery here.
Second:  Notice the new backsplash!  The client chose this classic white hexagonal (or "hex") tile, which honors the home's history and is truly timeless.  We just made sure the white lacquer on the cabinetry was a good color match: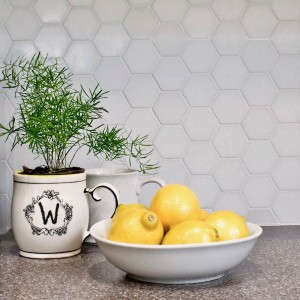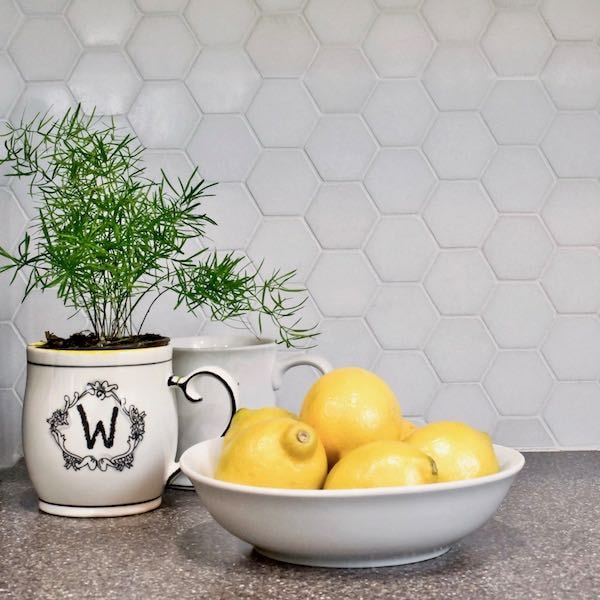 Little things mean a lot!  We removed the four-inch backsplash that had been previously installed.  Now the new hex tile comes all the way down to meet the horizontal countertop.  (See the "before" pic to compare.)  

And

we carried the hex tile all the way up the wall area around the window, and installed trim around the window to case it in.  As a result, the whole space looks truly custom-designed: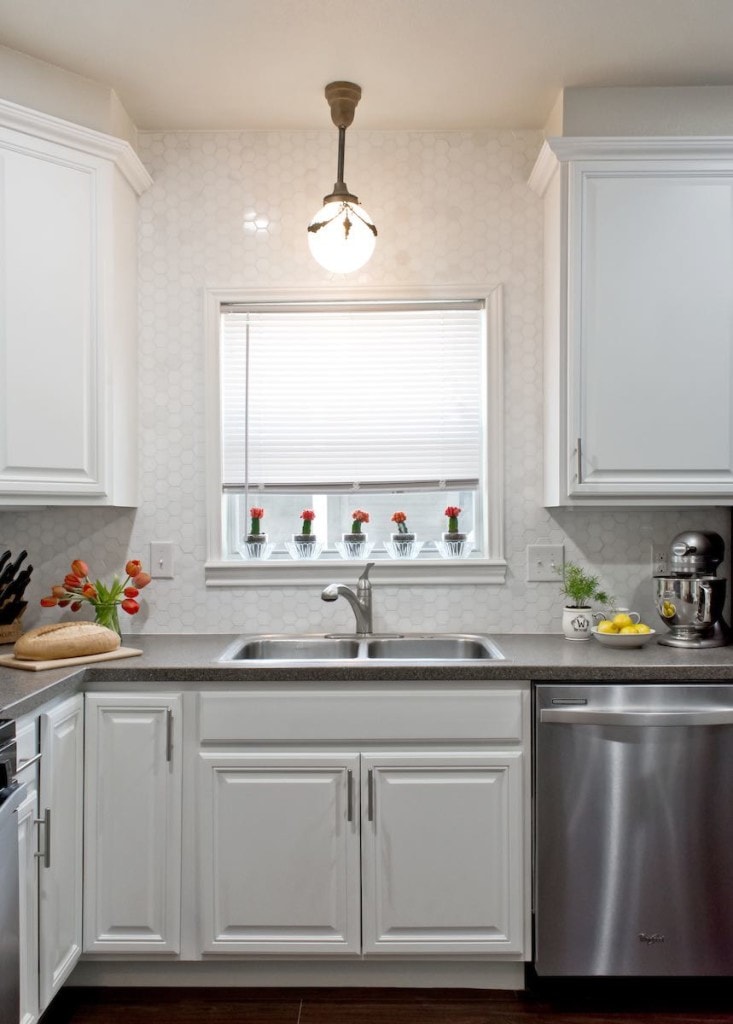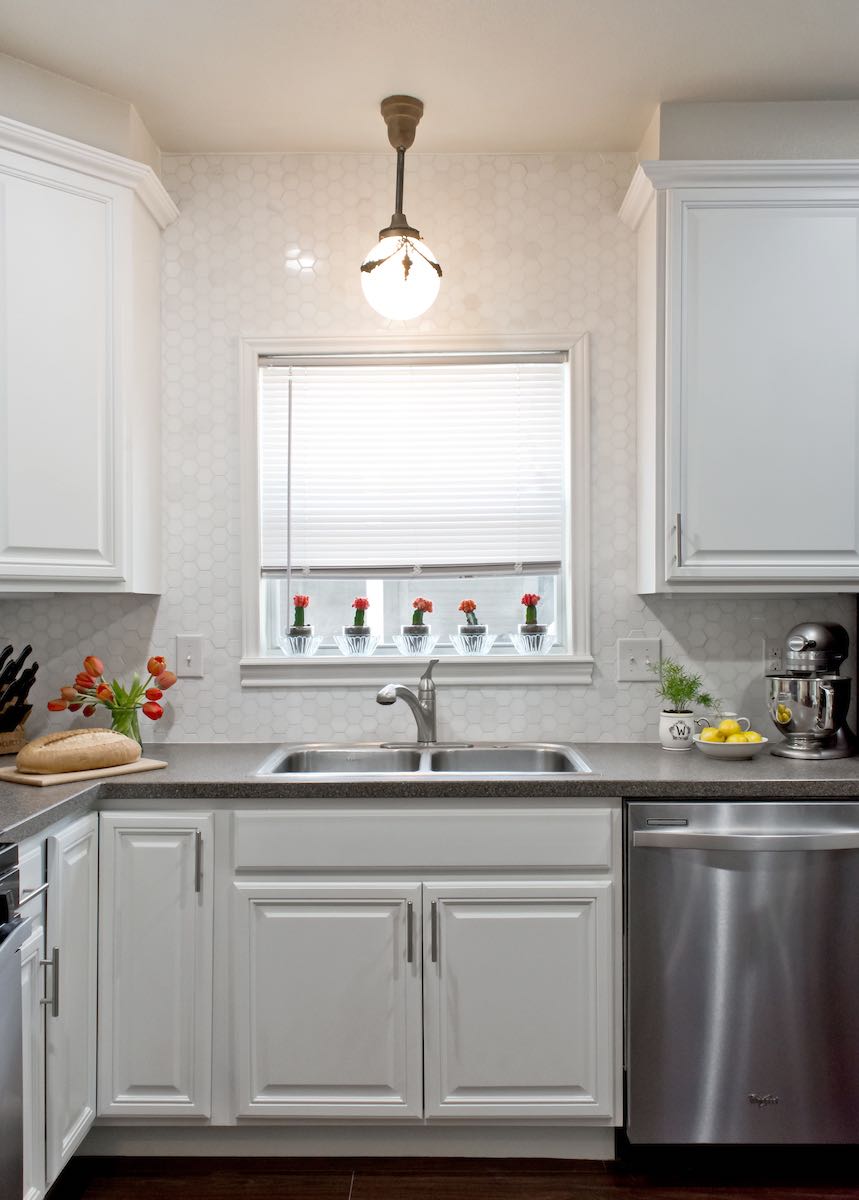 Because we kept the color palette simple and elegant,  the client could mix classic white cabinets, a timeless backsplash, a lovely vintage light fixture, and modern-retro furnishings for a sweet little curated space that brings her joy every time she enters her kitchen.
It's Paper Moon Painting love!
Cheers,
Lisa and the Paper Moon Painting team
PS:  Don't you love these retro chairs?