We're often asked whether we recommend painting kitchen cabinets 
before
or 
after
the new countertops and backsplash are installed.  You might be worried about damaging the freshly-painted cabinets during new counter or tile installation.  But maybe you're itching for an updated kitchen NOW  –  we've all been there!  –  and want to get the painting done, at least, since painting cabinets will have the most impact in a kitchen.  That way, you can have a quick facelift without waiting to budget for the entire update, or without having to have all the pieces in place.
.
So which comes first: painting kitchen cabinets or replacing counters and backsplash?
.
Answer:  We can do it either way.
In an ideal world, the whole thing would be done at once.  The old countertops would be removed (and the old backsplash), then either the cabinets painted or the counters and backsplash replaced, whichever happened to be scheduled first.  (If you're really worried about counter or tile installers causing damage, we can always go in and do the cabinet painting afterwards.)  However, in our experience it really doesn't matter.  Most granite, quartz, or tile installers are careful with the neighboring finishes and won't cause damage.  After all, they're usually installing their products in a kitchen where the painting will NOT be updated, so they're trained to be careful.  And we're always available to touch up any nicks and scratches that do occur.
In this kitchen project, you'll see that the counter and tile installation were done AFTER the cabinets were painted.  First, here's a "before" pic, where you can see the orange-toned cabinets and the busy, orange-and-brown granite and 4″ granite backsplash: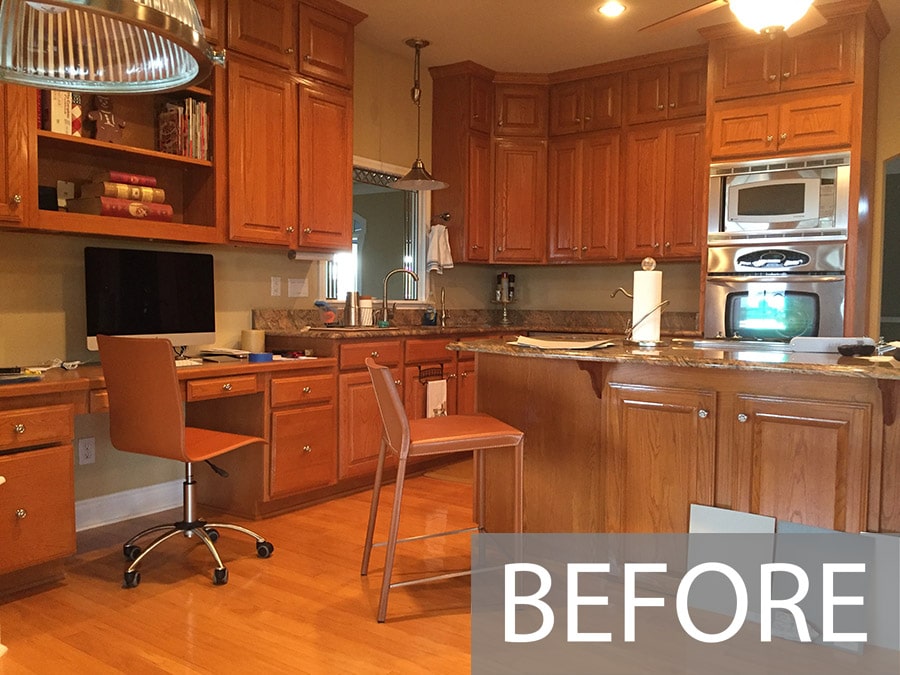 The homeowners had just moved in a month before and were desperate to update their unappealing "cave of orange".  In this case, we did the cabinet painting first, using Benjamin Moore's "Cloud White" on the perimeter cabinets and "Tweed Coat" on the island.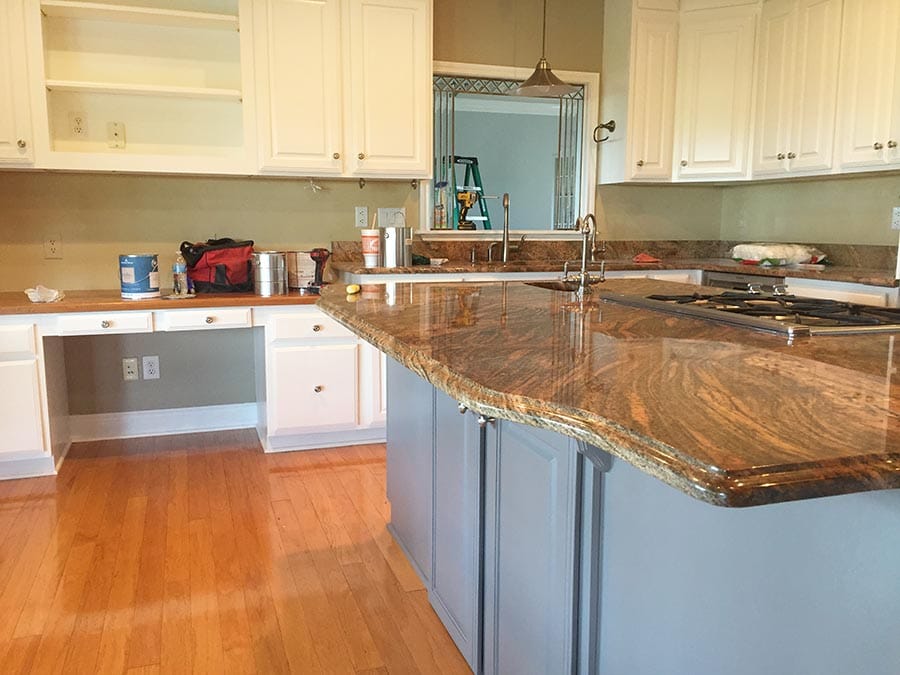 Already there's a massive improvement!  Even with the old busy granite, the kitchen no longer feels closed in and… (I'll say it again) …orange.
By the way, the island looks blue in this snapshot, even though the color (Benjamin Moore's "Tweed Coat") is a green-gray.  And the upper cabinets look verrrry creamy.  Photos can skew color!  And contrasts between adjacent colors seem to get distorted the most.  Compared to the orange flooring and orange countertops, the camera (or phone) makes the island look bluer than it is.  Scroll down for the final photo, to see the real color (and yes, we had to adjust it in Photoshop to render the color accurately).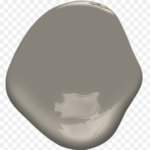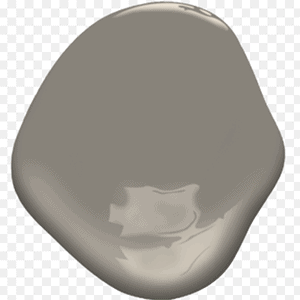 · Benjamin Moore CSP-85 Tweed Coat
Here's the final transformation, with new counters and subway tile backsplash: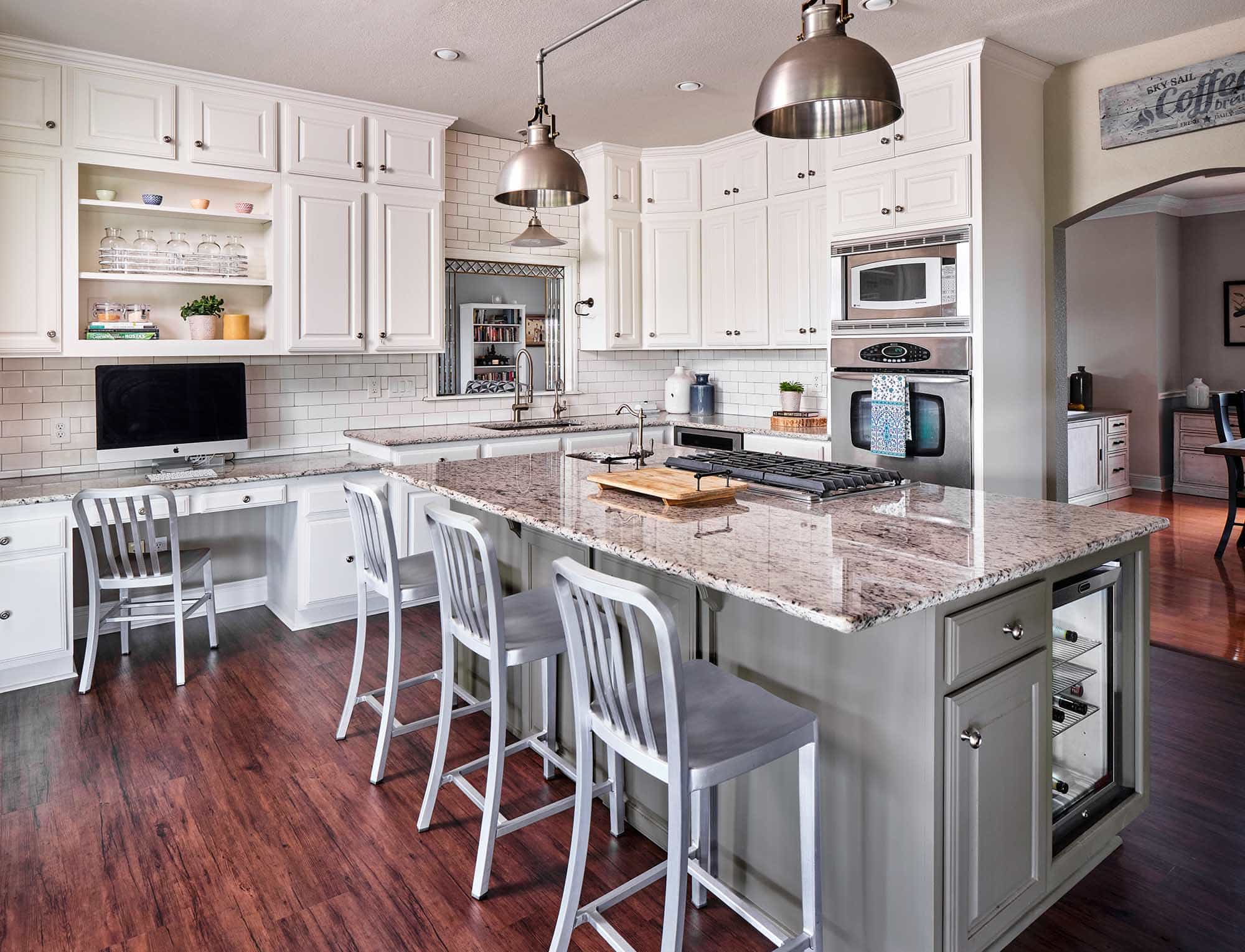 · Photo by Matt Niemann
You can see that the white subway tile covers enough surface area to really make a different in this white kitchen.  Bonus:  notice how the homeowners carried the subway tile all the way up and around the pass-through above the sink.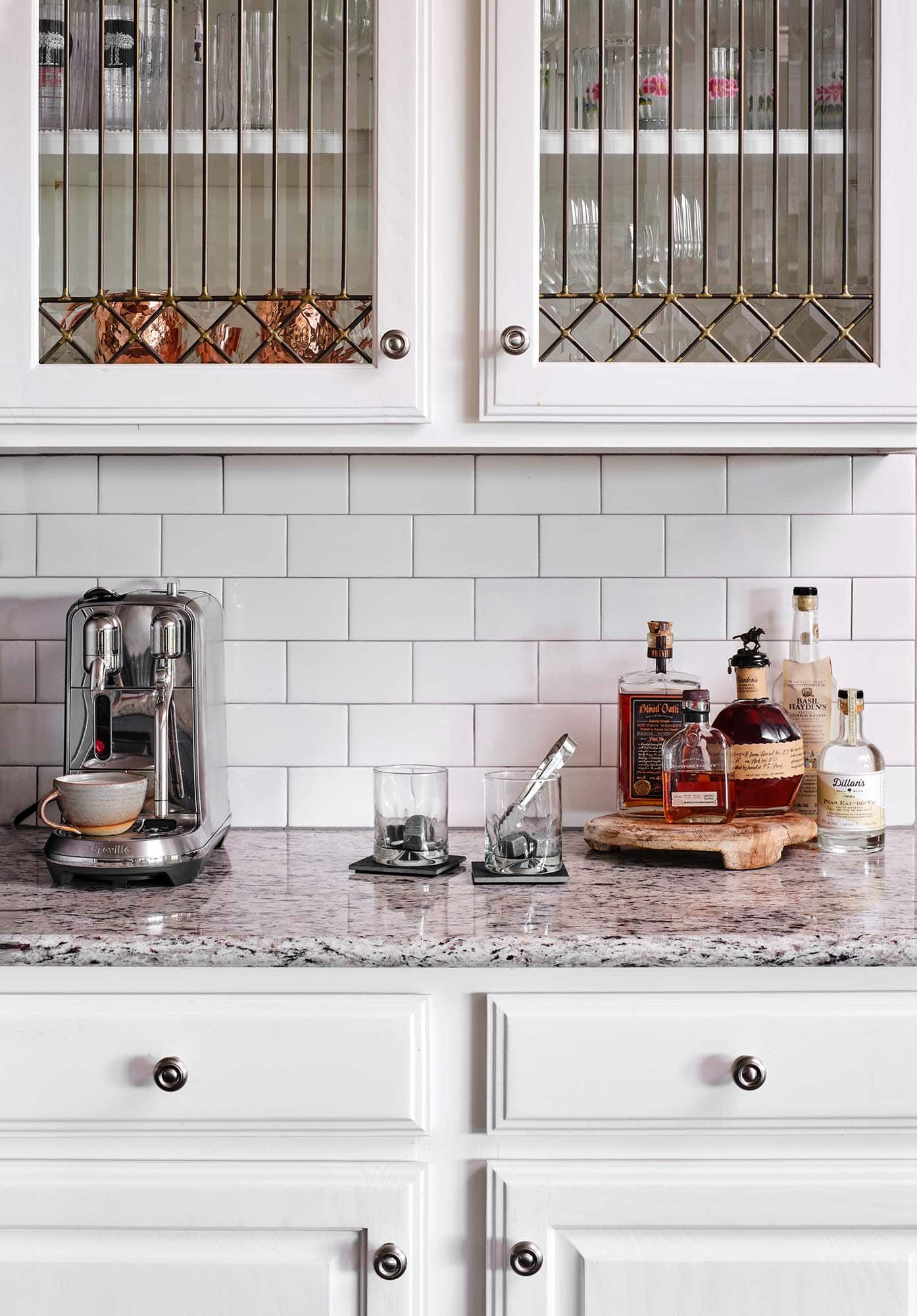 · Photos by Matt Niemann
.
We're happy to report that painting kitchen cabinets first was not a problem here  –  the tile and granite installers did a fabulous job!
.
And we went in afterwords to take care of any touch-ups, which we're always happy to do.
So, don't worry about which aspect of your project should be done first.  If you're doing your project in stages (rather than all at once), I like painting kitchen cabinets first, since they have the greatest surface area and give the most bang for your buck.  Then once the counters and backsplash are updated, we're happy to go in and take care of any necessary touch-ups.  All part of getting a beautiful new kitchen!