If you're picking a paint color for your home, you first browse online for some inspiration photos, right?
.
Yes, but that's only a starting point.  Finding photos online can point you in the right direction, but it won't get you to the finish line . . .  and those photos can inadvertently be misleading.  Why?  Because online photos are edited to look pretty – they won't give you an accurate read on the color!
[dropcap color="white" background="red" style="circle" size="small"]A[/dropcap]lmost all photos meant for sharing and publication get edited or Photoshopped.  This is not out of a desire to mislead, but because images rarely get downloaded from the camera looking perfect.
The light levels might be off – like when

 a room looks too dark because of the bright sunlight outside the window.
The colors might not be accurate – maybe

 the golden glow from a table lamp is making the wallpaper behind it look orange.
Something might be in the shot that doesn't belong.  (

Who forgot to move the keys off the table??)
Cell phone images are the worst, because the camera assumes that the scene has an equal amount of lights and darks, so if you're photographing a mostly-white interior, the image will be automatically darkened by the camera to show more of a mid-range.  Unedited photos are fine for your kid's soccer game, but if you're showing off a room you just designed or a kitchen you just painted, some editing is required, especially in brightness and color rendition.
Here are some examples from our own projects, so you can see the dilemma of relying on photos alone when picking paint color.
We painted this lovely San Antonio, Texas kitchen using Sherwin Williams' 7044 "Amazing Gray" on the cabinets.  Here's my unedited snapshot:

All the white surfaces in the foreground make the cabinets in the background look way too dark.  It may be "real life", but it's NOT a good depiction of how the kitchen actually looks.  And this photo is certainly not "Instagram-worthy".
Here's the same kitchen as shot by pro photographer Matthew Niemann:

.
You can see how much better this image is – and it has been edited with finesse.  This is what you'd find in a magazine or on Instagram.
Now here's a screen shot of the actual cabinet color from the Sherwin Williams' website: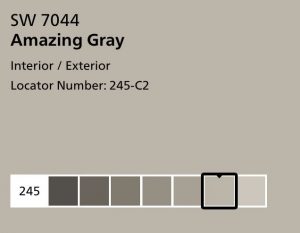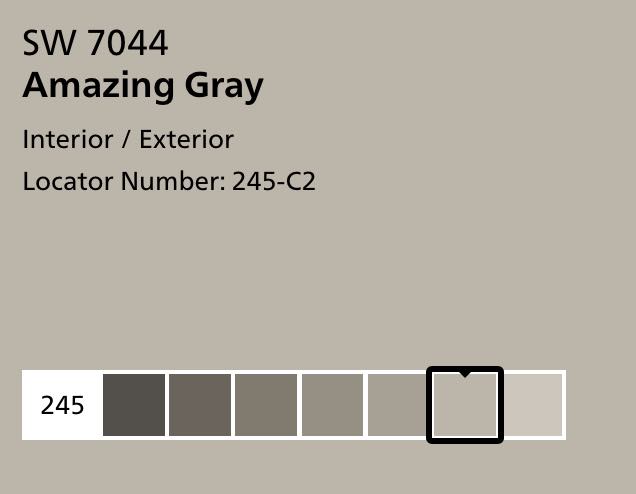 The only place the cabinets look remotely like this screen shot is on the shadowed part of the island – and even there the tone is off.
Now another example.  Here's a pretty kitchen that our Austin branch painted recently in Hyde Park: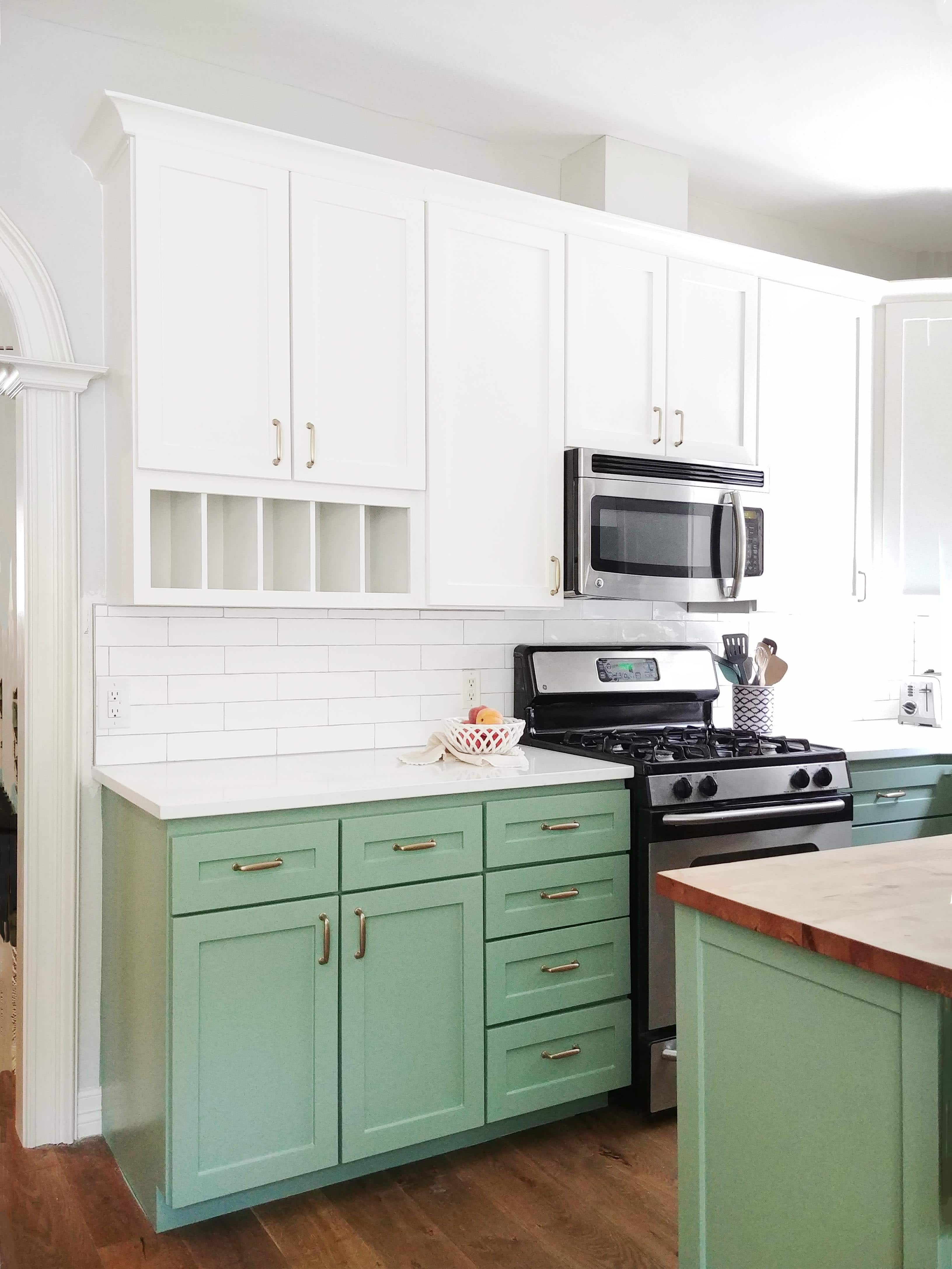 Upper cabinets are painted in Benjamin Moore 876, "Alabaster", and the lower cabinets are in Benjamin Moore 445, "Greenwich Village".
And here are screen shots as shown on the Benjamin Moore website: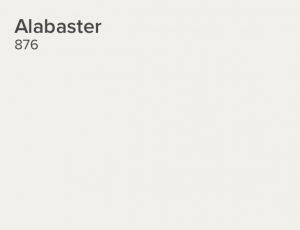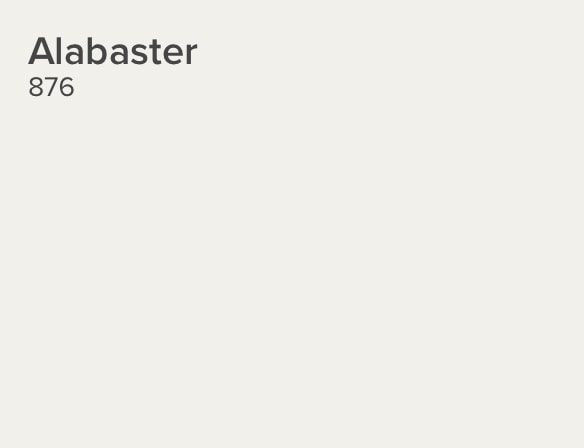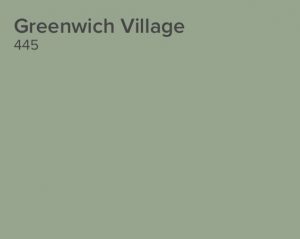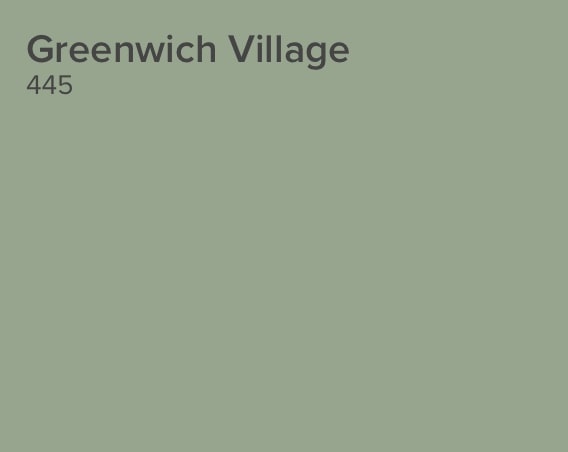 Which is more accurate?  Which gives you an idea of what color to use in your own kitchen??
Now, I took this photo myself, and I remember a light, bright, cheerful kitchen with clear white and green tones, not the muted colors from the paint manufacturer's website!  But those are the colors we used, even though they look completely different in the actual kitchen with a sunlit window illuminating the space.
.
[dropcap color="white" background="red" style="circle" size="small"]R[/dropcap]emember  –  online photos are not the best way to judge color, especially when selecting paint for your home!
.
Because photos get edited before they're posted online, you're seeing a "perfected" version of the color, which won't give you a sense of how that color will look in your home, with your lighting, against your flooring or furniture.
[By the way, here's a great article by color expert Maria Killam on how Photoshop filters are so prevalent in interior photos, and especially the "analogue" solution to when you want a brighter interior (it isn't paint!).  We liked it so much, we also linked to it on our "Design Advice" page, here!]
S
o how

do

you evaluate colors properly when you're picking paint color??
You'll need to use actual color samples or paint chips, and see them in your own space!  The process is pretty straightforward – we show you how at the bottom of this post.  And of course, hiring an interior designer to help with color and materials selections is always a good idea!  (If you've hired us to paint your project and you aren't using an interior designer, we offer color consulting to help select your paint colors.)
.
Hope that helps.  We know picking paint color can be a maddening process, but if you don't rely just on internet photos, you'll have a much better shot at success!