What does kitchen cabinet painting cost? 
We sat down with our San Antonio team to discuss our painting process and estimate some ballpark figures based on a small, medium, and large set of kitchen cabinets.  
You can view our video, or just read on!
Let's start by covering some of the benefits of hiring a professional to repaint your cabinets.
Having your cabinets painted by someone like us, who has a reputation for creating furniture-quality factory finishes (rather than trying this as a DIY project with mediocre results), will give you the most bang for your decorating buck and add tremendous value to your home.  Your kitchen is the heart of your home, so we take great care to deliver a beautiful finished product you can be proud of.  It's amazing how painting old, outdated cabinets can transform the look of your whole kitchen  –  just check out our Kitchens Before and After page for some great examples!
For reference, our cabinet painting or refinishing services are about half the cost of refacing your cabinets (which usually means getting new doors and drawer fronts and having a veneer applied to your cabinet bases), and roughly a third the cost of replacing them entirely (which also means tearing up your kitchen in the process). 
We can make your kitchen cabinets look like new, with much less hassle and in a much shorter time frame. Plus, we offer complimentary color consulting services to all our clients. If you are unsure whether to go for an all white cabinet kitchen, or if you're looking to incorporate darker colors like navy or black, or you want something in between that will be fresh but still classic and timeless, our certified color experts will help you navigate the selection process so you don't make a costly mistake and can get the look you want, with confidence.  
So what does kitchen cabinet painting cost, and what affects the price?  Let's take a look at some factors that will contribute to the overall cost of your project.  
First, what condition are your cabinets in?  Our goal at Paper Moon Painting is to make kitchen cabinets look like new.  Depending on the age or composition of your cabinets, they may show greater signs of wear and tear.  While this is certainly not a problem for our team of spray technicians, let's just say that some cabinets require a bit more TLC than others!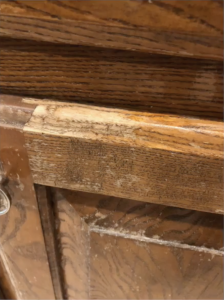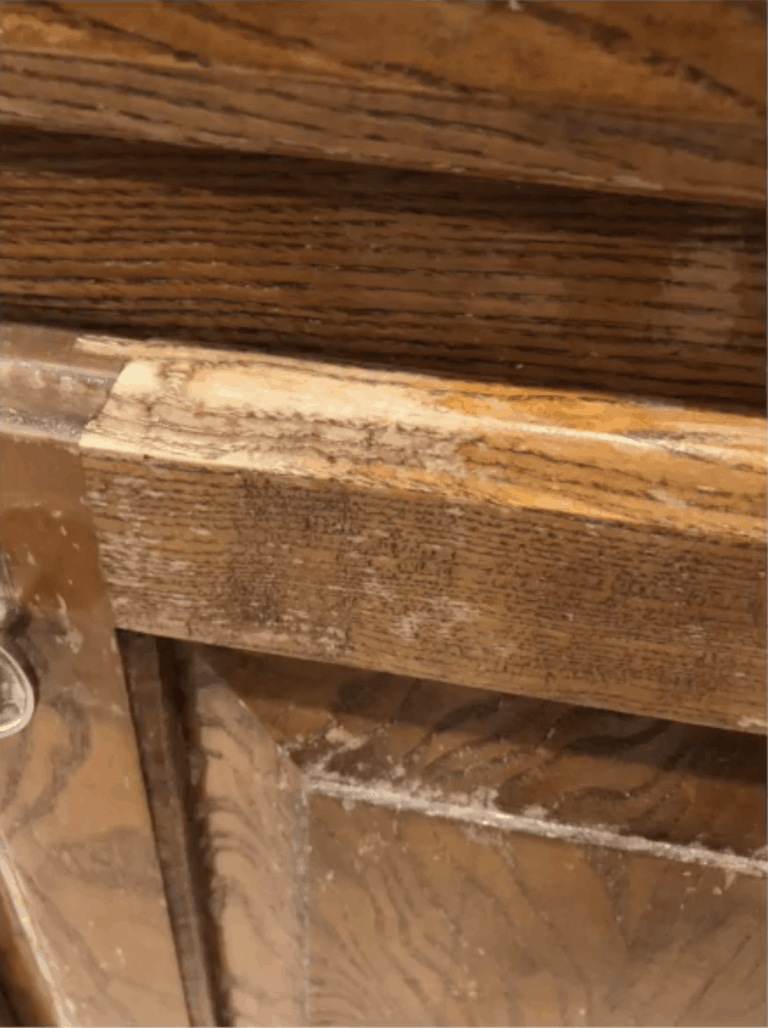 Next, what about painting the insides?  If the insides of your cabinets have a clear finish, the industry standard is to leave those alone.  Older cabinets, however, often had the insides stained dark to match the outsides, so many homeowners want those painted as well.  
What kind of paint is used?  Since we offer a professionally sprayed factory finish, we use top-of-the-line materials, like lacquer, for a silky-smooth result that won't leave any brush strokes or roller stipple.  (Believe me, nothing says "amateur DIY project" more than brush strokes or roller marks!). And if your cabinets have deep or heavy grain (such as from oak or hickory), we use a heavy-bodied primer to help fill that grain, to make your cabinets look as smooth as possible.  
Now, we'll outline some ballpark numbers for the cost to paint kitchen cabinets.  (Various cities in Texas will be similar, but of course, your mileage may vary!)
For small and compact-sized kitchens, painting the kitchen cabinets usually runs about $3,500 – 4,000. 
This assumes that we are not painting the insides of the cabinets, and that we are using one single color.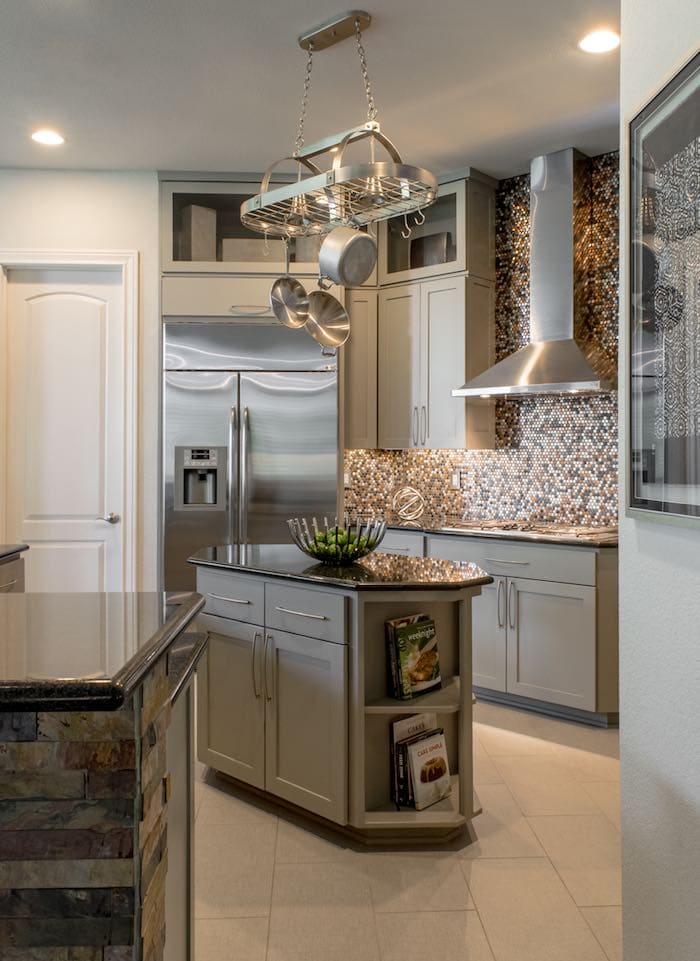 Photo by Jennifer Siu-Rivera

Photo by Matthew Niemann Photography
For medium kitchens, the kitchen cabinet painting cost is typically $6,000-$7,000. 
Most kitchens we do fall in this range.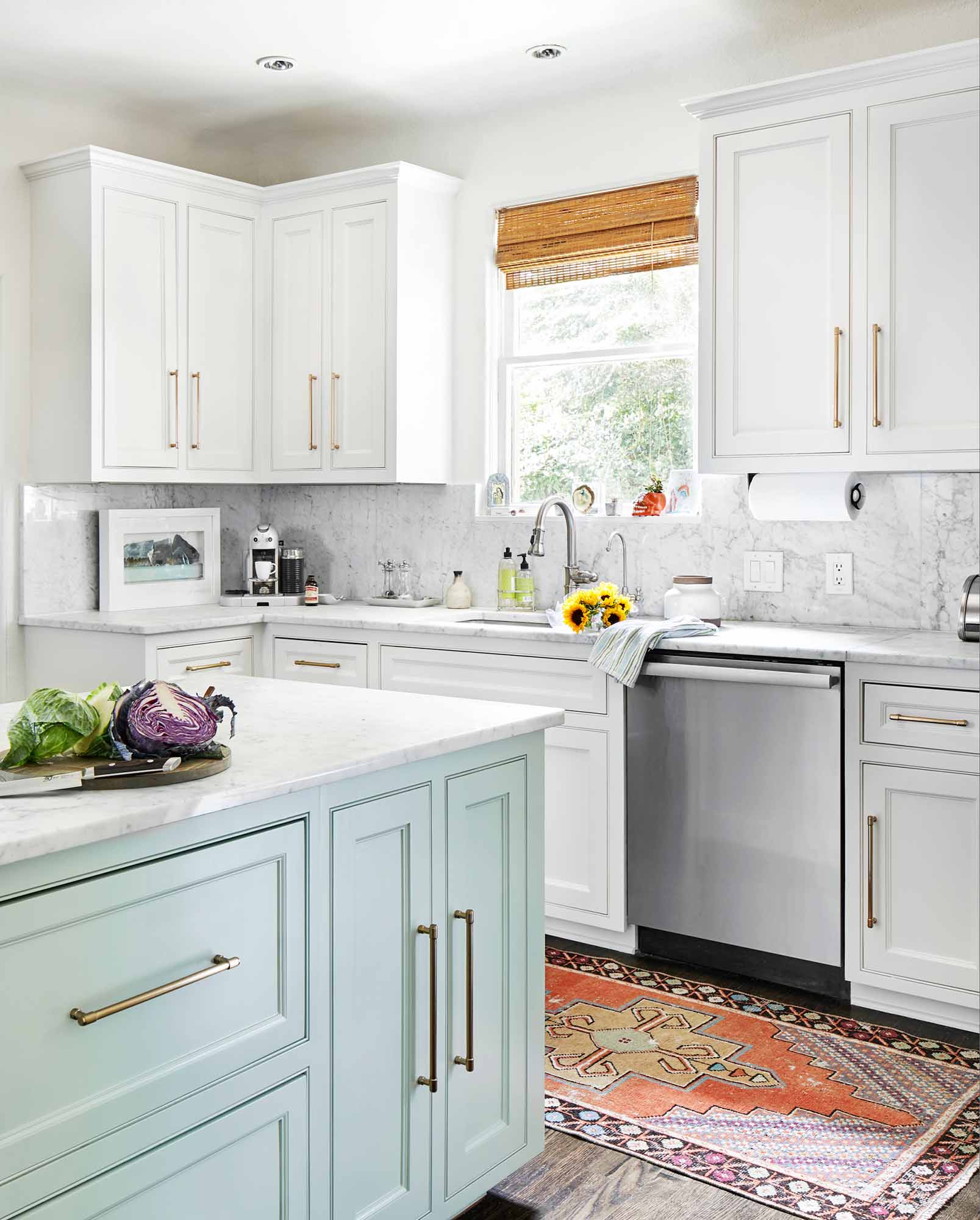 Photo by Matthew Niemann Photography
Photo by Matthew Niemann Photography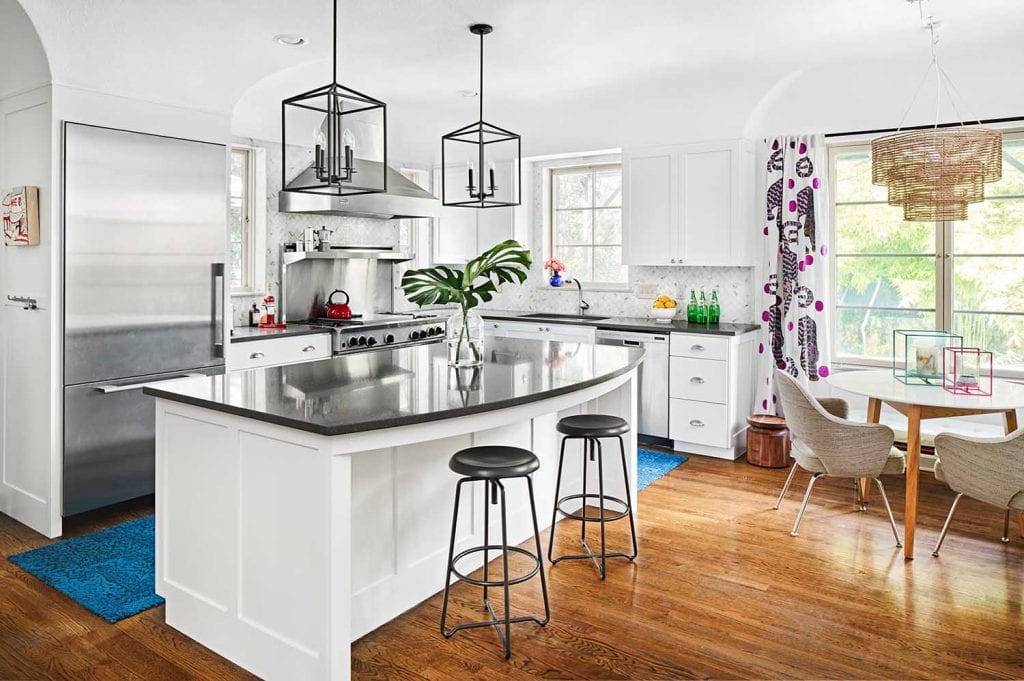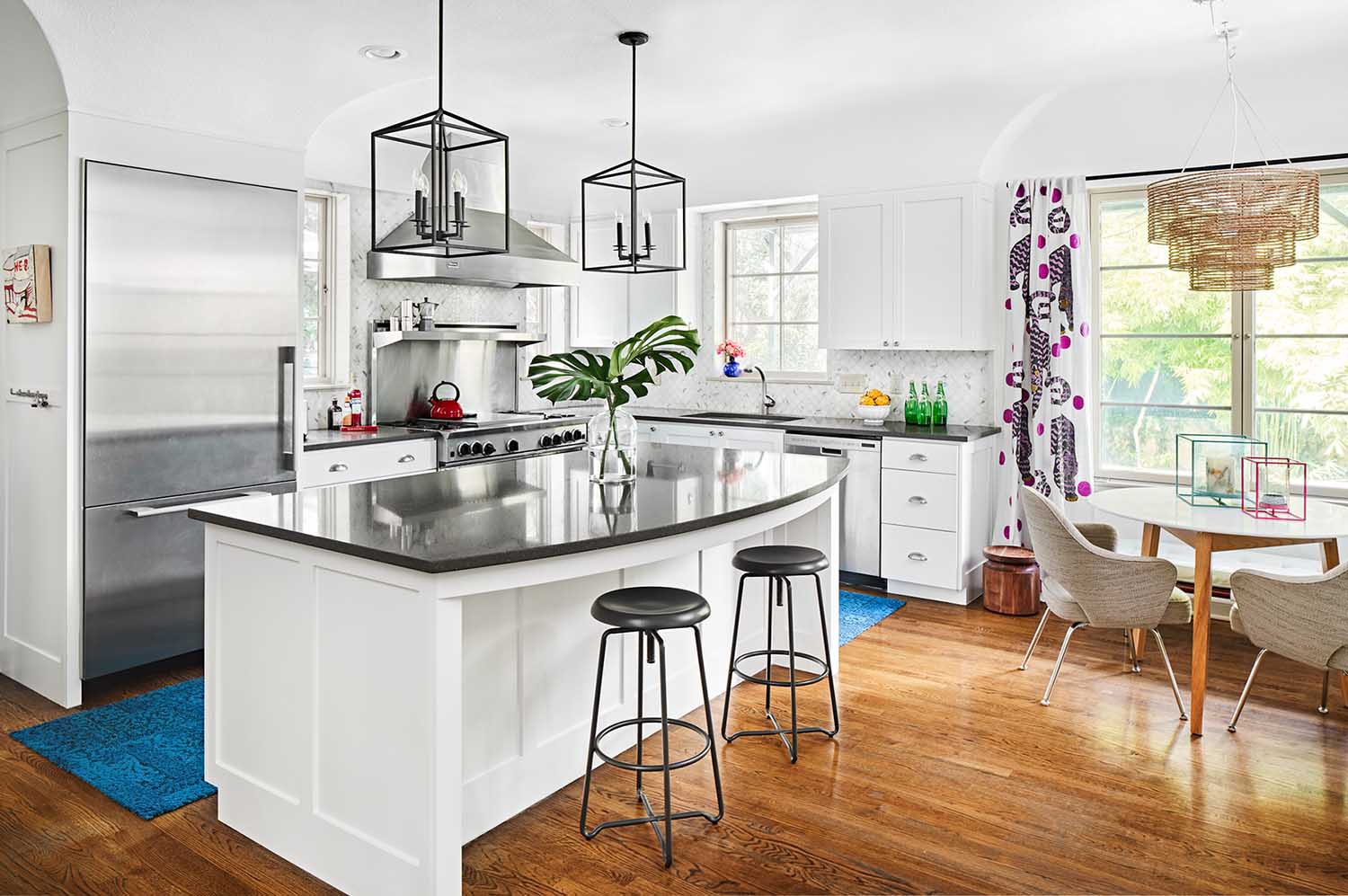 Photo by Matthew Niemann Photography
Larger, custom kitchens are usually $8,000 to $10,000 to paint the cabinets, and can go higher. 
Larger, custom kitchens are more complex and often have an adjoining butler's pantry, or built-in bookshelves, for example.  They typically start at $8,000, and go upwards of $10,000, depending on the intricacies of your particular kitchen.
Photo by Matthew Niemann Photography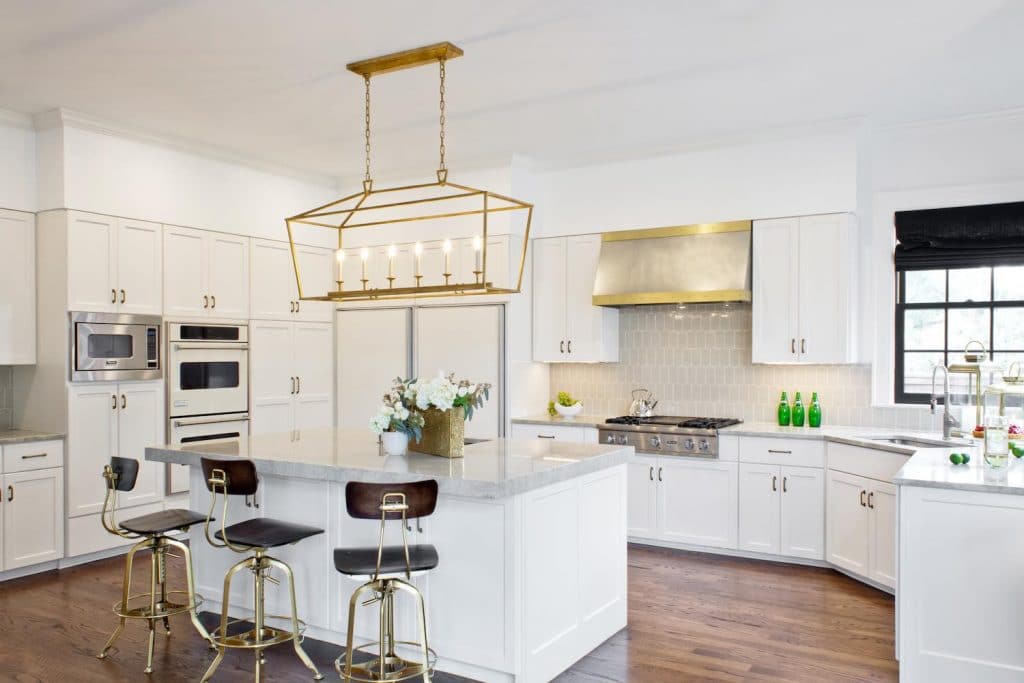 Photo by Jennifer Siu-Rivera
Photo by Matthew Niemann Photography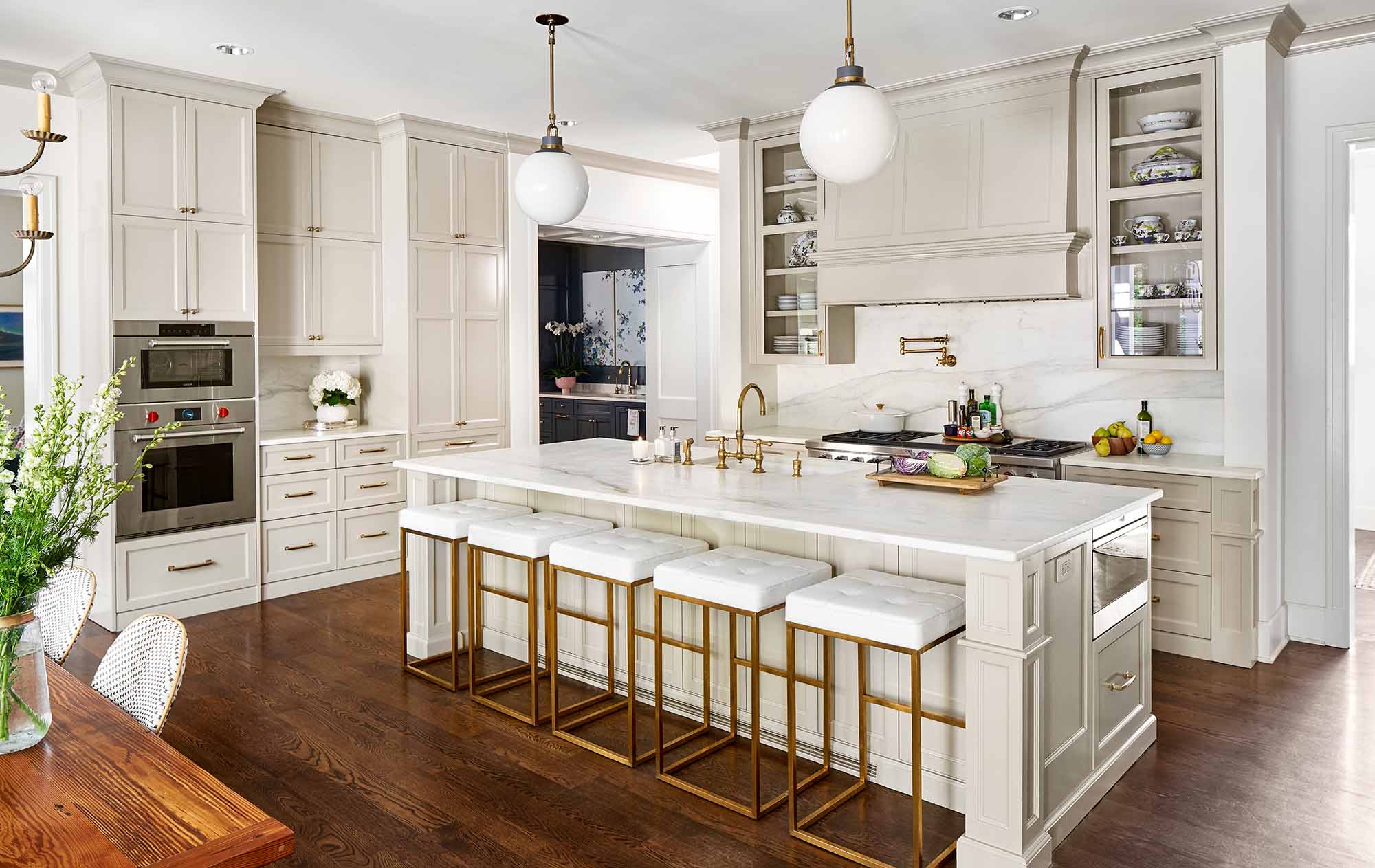 Photo by Matthew Niemann Photography
.
Keep in mind, these are rough estimates!  We'll be happy to give you an exact figure for your particular project at your consultation.
And remember – every project is different.  If you want to know the exact kitchen cabinet painting cost for your kitchen, your painting contractor will happily give you an estimate!